Winter Anger
by
Stephan Dombaj
feat.: Julian Sion
"
...are you kidding me?
" (the constellation that is otherwise known as "SICK BASTARD") - the common reaction when I am talking about wintertime pikefishing. But let´s start logically in order to get the whole impression of my sickness.
(Strip it)
The first days that the waters are more or less icefree and the fat bastard pike we want to nail is more lethagic than ready to rock: All metabolic functions are slowed down due to the watertemperatur in order to save as much energy as possible. What we need now is the old deep´n slow, nice and neat formula to score.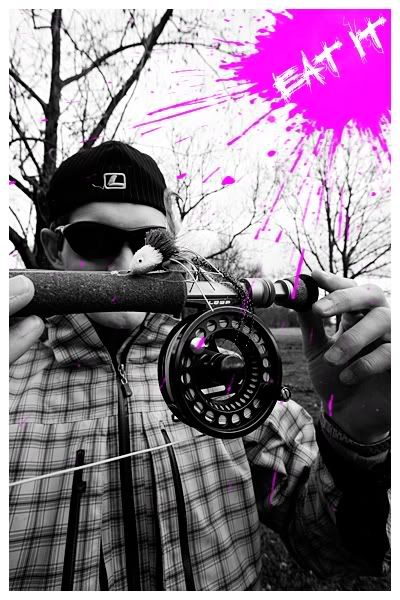 (Deciving Dahlberg Diver)
Now that ice can´t stop the water from warming up, the temperature in the shallows is increasing relatively rapid from (for example:) 2 to 7 degrees. That little kickstart is enought to tease preyfishes into the shallow zones. An appropriate reason for our target to follow...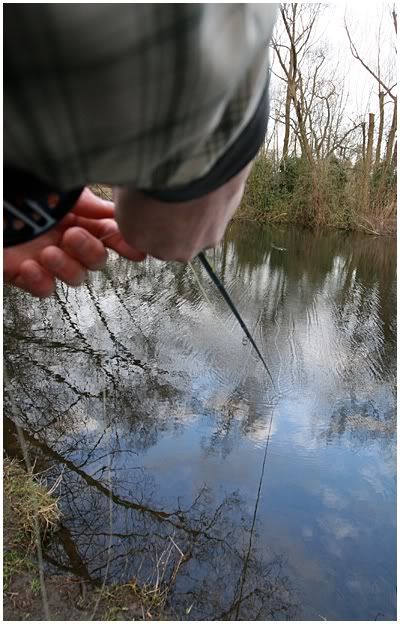 (Strip it fast and prey for the big bang)


Now it´s time to own: Shallow water baits, such as the famous Dahlberg Diver offer the (probably) most exciting way to get these toothy monsters. Quite uncommon methode to get a hook up these days - but give it a try. The natural instinct of a predator is an irrepressible impulse and they want that mouse/frog soo bad.... A few days before pikes before the close season for pike starts (here in western Germany) we had the right conditions to bust our knuckles once again! Good excuse for topwaters in the cold!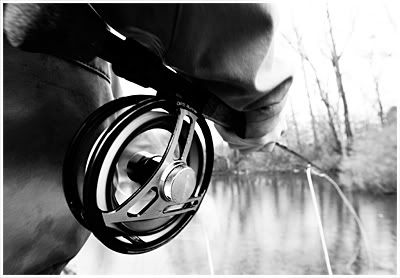 (Opti Runner ready to go)
(Busted)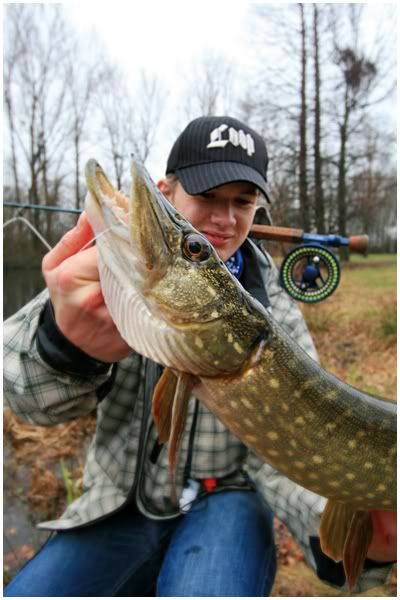 (Julian with a decent fish)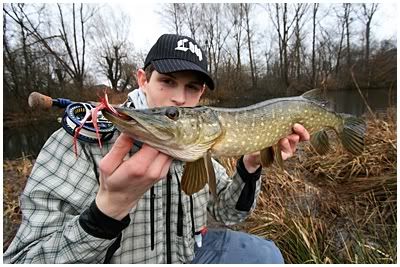 (Check it´s mouth)
(...)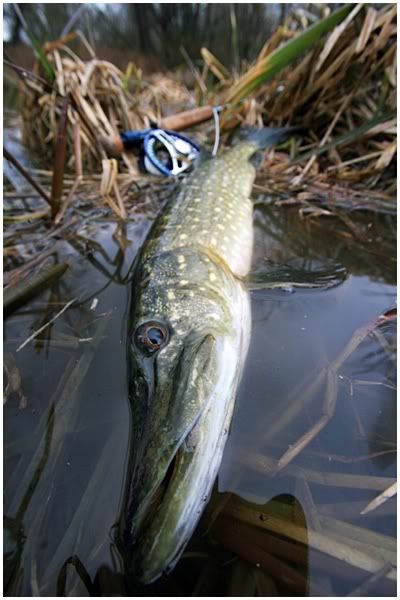 (Nice one)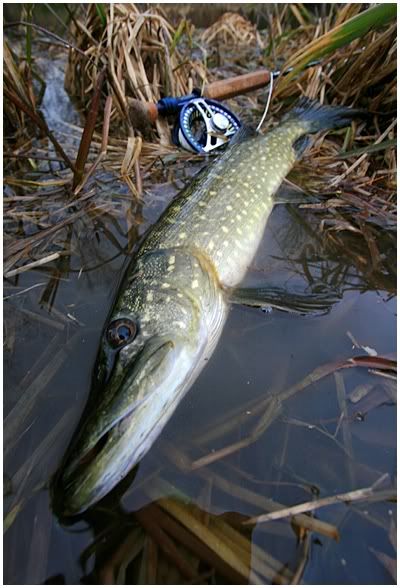 (Sweet fish)
(Release)
(Finally a better one: 82cm)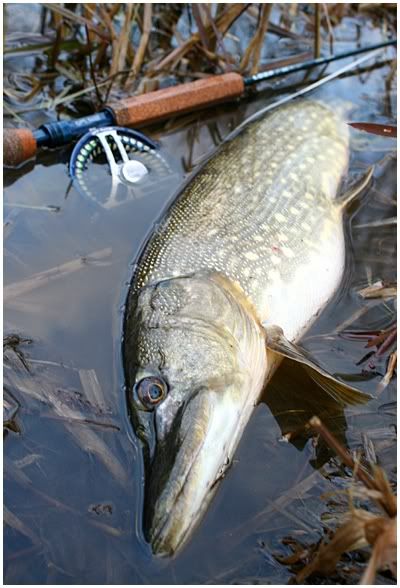 (Opti Salt did it again)
Can´t wait for May to come!!!