Moat-Carp or. Carp On Nymphs
by
Stephan Dombaj
For sure, a Globug-Fly is a serious carp killer. But why? In my opinion it´s quite simple: Except breadfeeding fishes there´s noting in the aquatic life that looks alike. Well, GloBug does not appeal as an imitation but it appeals to the fish´s curiosity. Think about it... a Carp is a mud-raking pig and in this brownish world a GloBug looks like a LSD-Stroboscope-Something. The fish is bursting with curiosity - it cannot resist to give it a try...
("Damnit, they refused it!")

As I said upon, they cannot resist... but once the realise that this little freaky thing is interwinded with stress, they start to refuse it. If teasing fails, imitating is the key to sustainable success. Bloodworms, Leeches, Crawldads, Dragonfly-Nymps or finally appropriate imitations of this aquatic fastfood are the items to go. We brought to you Carps on Globugs, Carp on Crawldads/Bonefishflies so today we´re going to put emphasis on nymphing Carps.
Check out this footages: Very blackish carps from a old and muddy moat...
Equipment: 2 Weight Opti Creek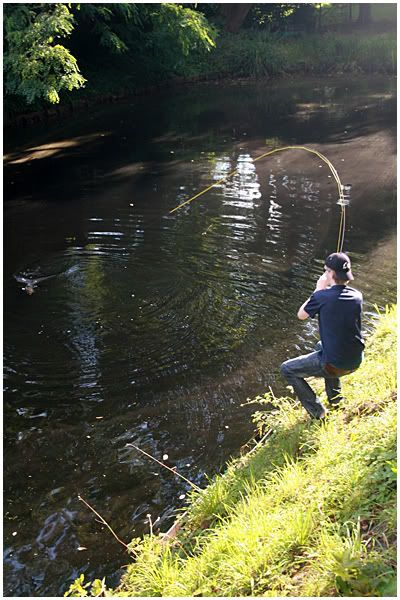 (Bloodworm did it again - 2 weight rod has to work)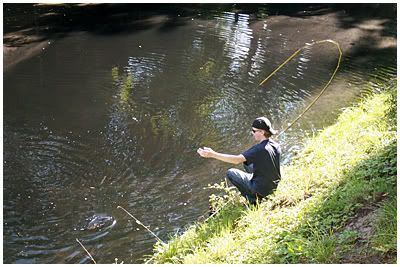 (...landing)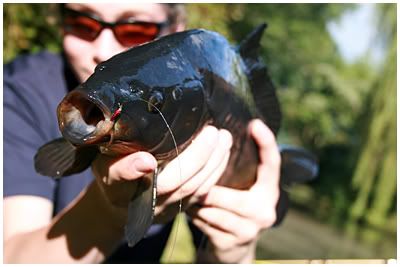 (Dark-Bloodworm-Carp)

(Smiling Paulo/ Carp on Holo-Bloodworm)

(Release)


Retro Footage of another Carp-Nymph-Series: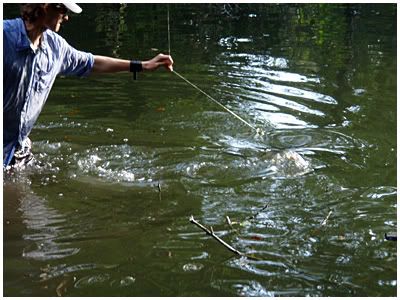 (Descent Fish)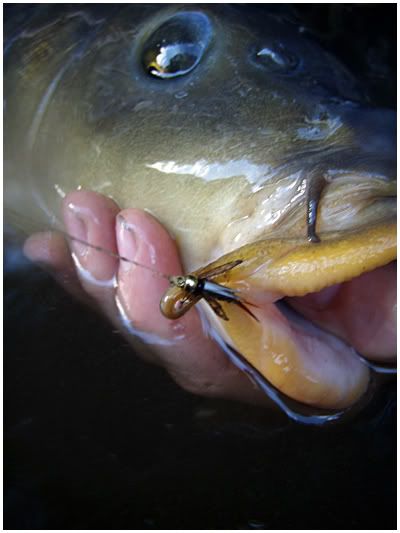 (GB Prince did the job)