Last Shot For 2008
by Stephan Dombaj
feat.: Paulo Hoffmann
23th of Dec. 08, the year is almost over and you are still keen on getting some serious brutes? Of course you are, because you are suffering from a genetic disorder that causes an unstopable urge to get your rod bent... just like we do. Okay, here is the deal: Highly addictive Baby-Pike-Booster-Fly vs. our no.1 freshawater predator!
(Baby Pike Booster Fly)
The lakes and ponds are partially frozen - logically we are supposing that our target acts very lazy, so we gotta present the fly deep and slowly.
(Decent pike right in front)
(Here we go)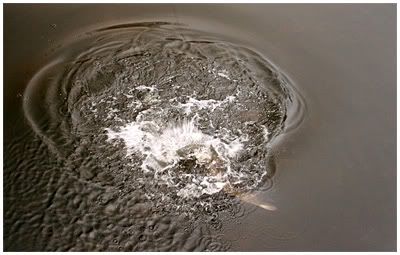 (Yeah baby, a good one!)
(Angry Pike)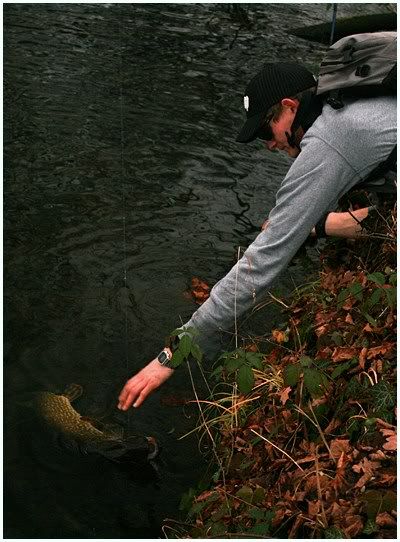 (...)
(A decent fish - 92cm)
(Liked it?)
(Paulo´s turn)
(...)
(Sweet male)
(The only way for sustainable success - C&R)