Expo - Boot Düsseldorf
by Alexander von Dombois
feat.: Julian Sion
Iced roads, 20cm of snow and it was freezing cold…
But this winter weather didn't stop us from going to the world's biggest watersport expo. I left Cologne at about 8am hoping not to get into traffic and be able to arrive in Düsseldorf on time were I would meet Jules. Our job was to show some fishing newbies what fly fishing is all about and teach them some basics. The first step was to explain the difference between "normal" fishing and fly fishing, and what bait we use. We had a few streamers, dry flies and Pike flies for them to look at so that they could feel how light a fly actually is.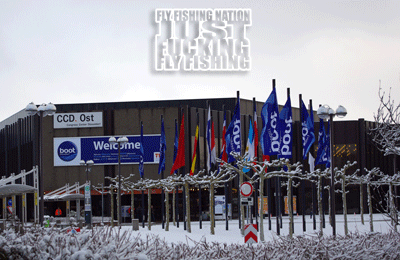 (Expo...)

After this short introduction Jules and I took our three interested beginners to the "Giant Fish Tank" which was actually a container full of water were everyone was able to hold a fly rod in their hand and try out a few casts before going out into the cold were the "Casting Clinic" was build up.
("Giant Fish Tank")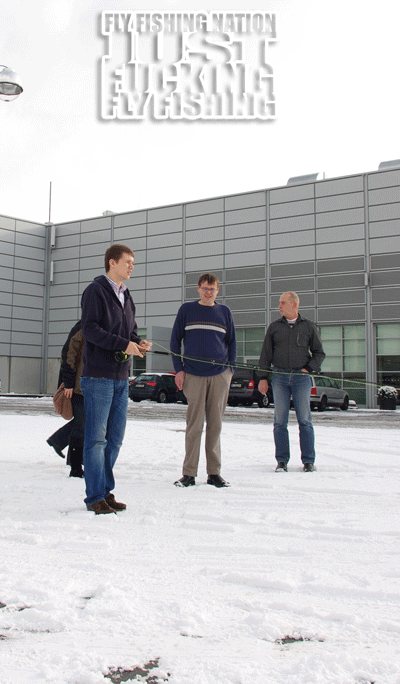 (Casting Clinic... and it's cold!)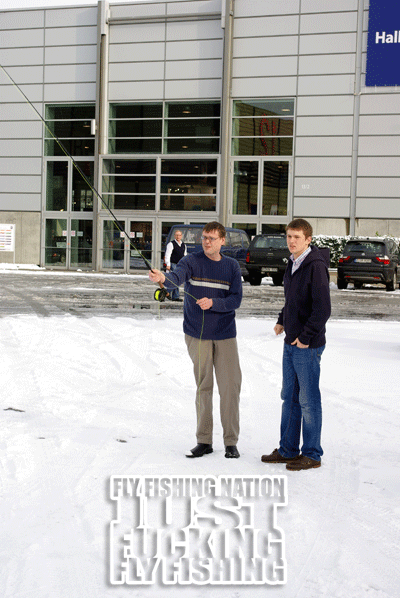 (Candidate No. 1)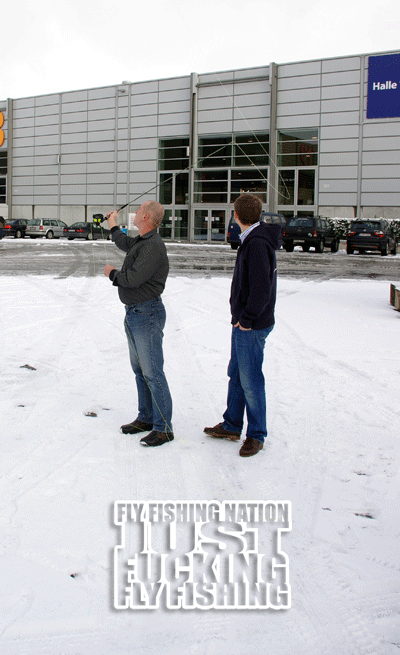 ( No. 2 )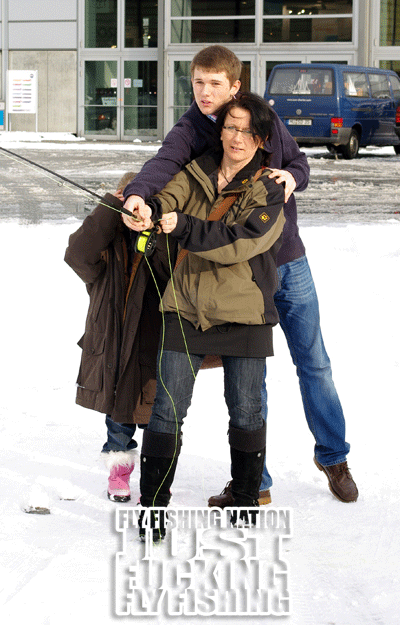 (Need some help ?)
At the end of this day we held a lecture on fly fishing for pike.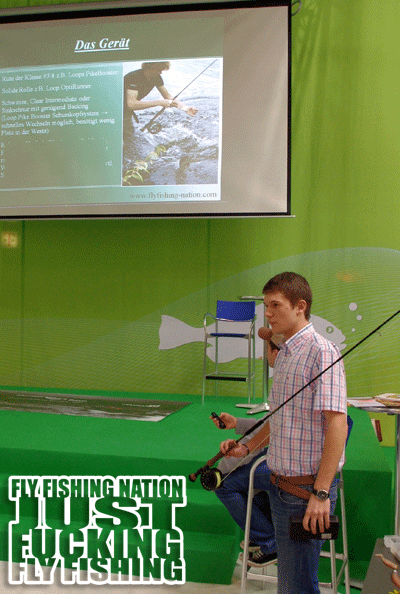 (Well...)
(That's it)