Slovenian Bash 2010
by Julian Sion
feat.:
Stephan Dombaj, Blaž Klančnik,

Günter Bosch & Stefan Haider
Shortly after Stephan´s "home coming bash" a couple of days ago we were hitting the road once again towards Slovenia. Time to bring him back to real life since he spent a whole season down in the dirty south of Argentina. Changing his hardcore adjusments for decent lightweight tackle - ready to sell versions of LOOP´S XACT and EVOTEC (additional tackle for 2010)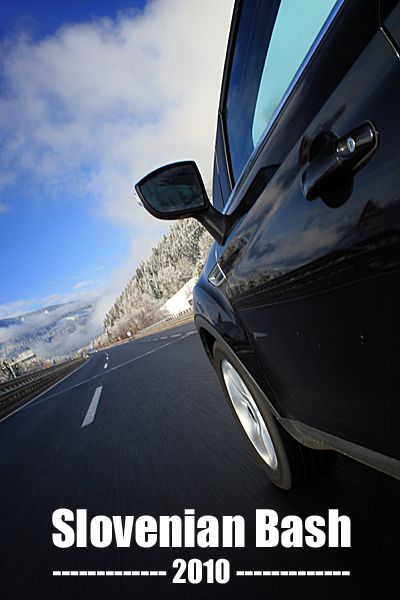 (On the road again)
Although he tried to convince me that he´s is not soo keen on fishing I didn´t believe him since he was sleeping the whole way from Cologne to the HQ in Graz (Austria)...saving up his energy for the task. Meeting up with the rest of la familia in Graz we continued our way to Bled (Slovenia)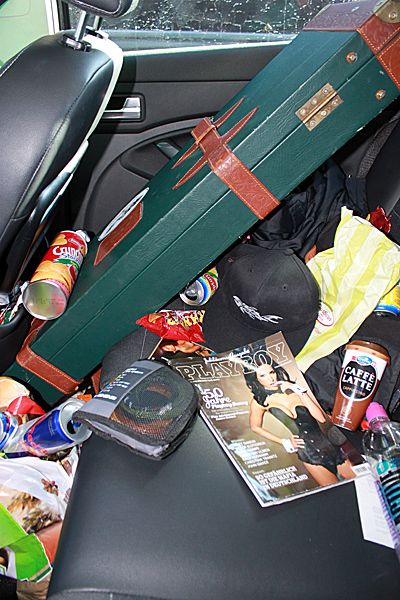 (...on tour)
After a long journey around 900 kilometres through the night and mountains, we arrived in Graz/Austria.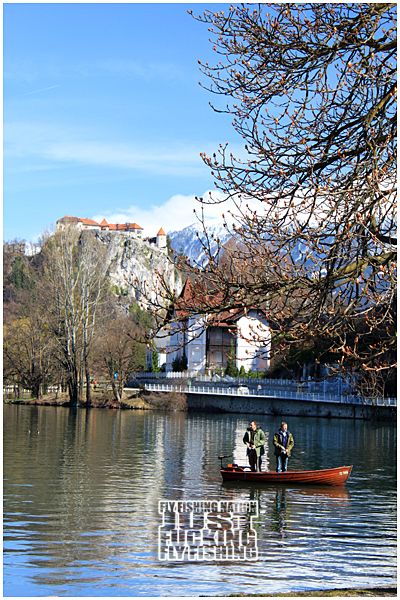 (Slovenia)
After our arrival in an amazing stunning area we felt miles away. All the exertion seemed to be forgotten and we looked forward for our seasonstart in a beautiful river.


(Sava B.)

We got some support from Blaž Klancnik. He knows all rivers in Slovenia well and helps if you want to visit this great area (www.flyfishing-marmorata.com). Blaž was a very skilled and friendly guide and brought us to nice fish.
(New Stuff)
Standing on a small bridge, we had a nice view over the river. My heartbeat began to beat faster and faster as I saw the gorgeous trouts and graylings, swimming in the clear water.
(Sightfishing)
Furthermore we went into the water and started to fish. Only after a short time we caught some nice rainbows and some smaller graylings.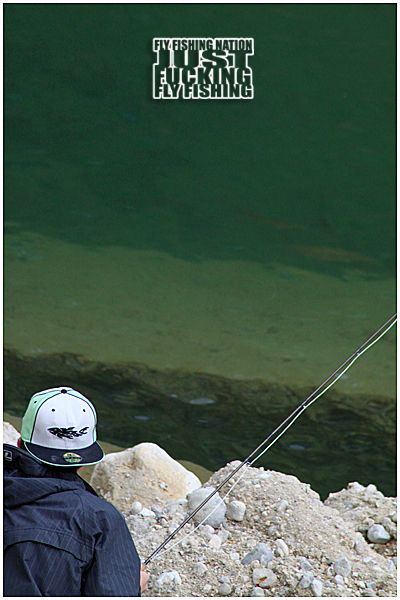 (Hitting the spot)

On the first day we had a fantastic fishery with strong rainbow trouts.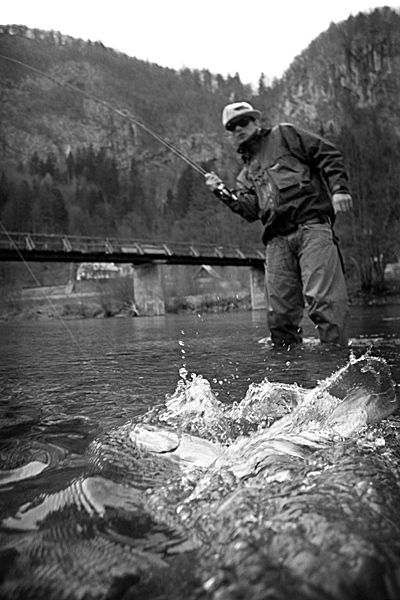 (Fighting a bow)
After a good rustic meal we felt quickly asleep. On the next morning we took small breakfast and bought our licences. Just 30 minutes later the tackle was rigged and we started to try a different section of the river.


Misc Pics
(Evotec and Xact)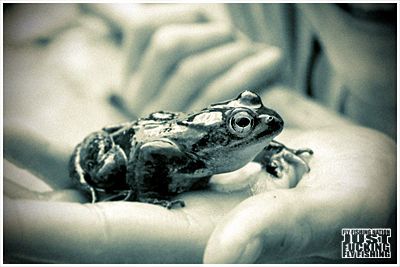 (FROG ME)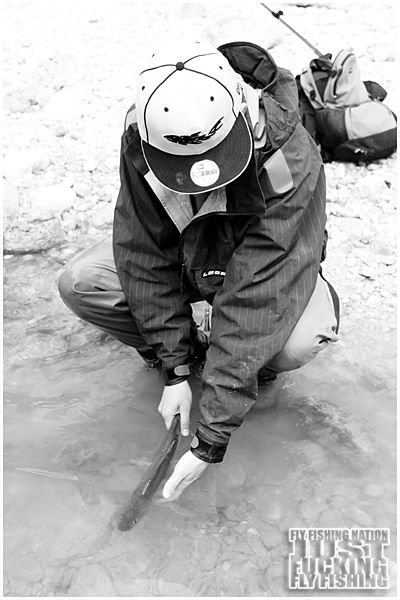 (Releasing a Grayling)
(Down and dirty)
(Clearwater treasures)
(Julian´s GF beats it)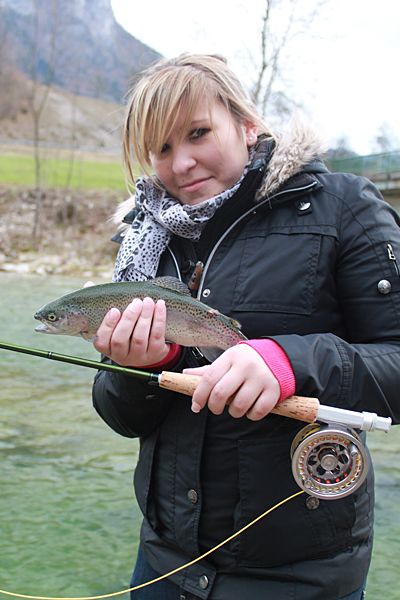 (Infected)
(Stalking)
(Grayling)
(490 for the win)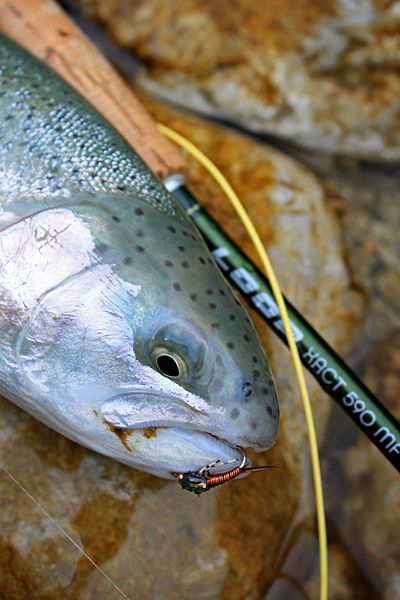 (590 Xact)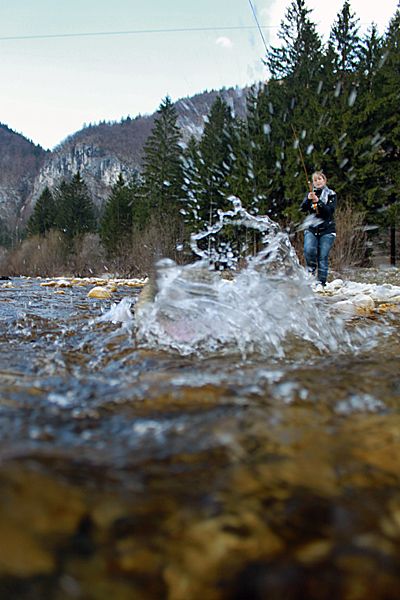 (Gass performes)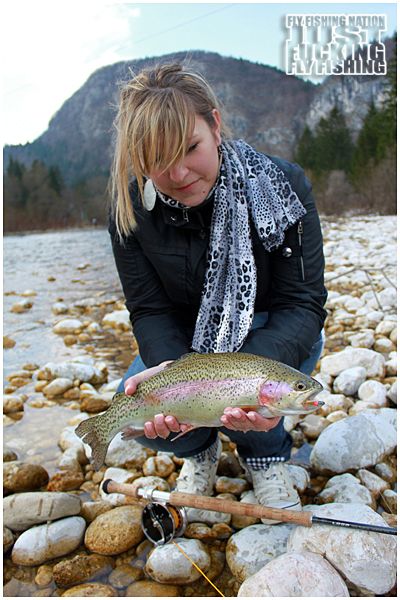 (Chrissy with a DH-Bow)
(Stalking II)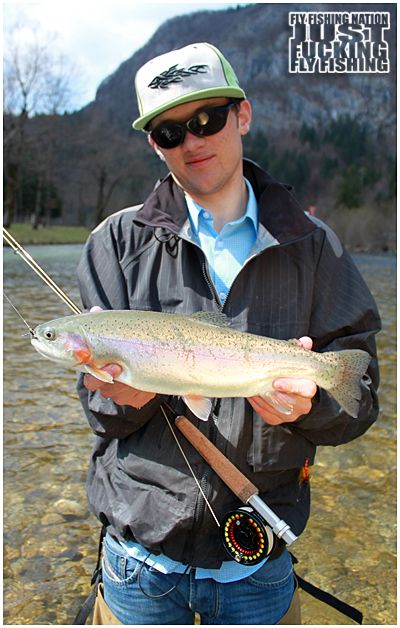 (Average)
(Browntrout)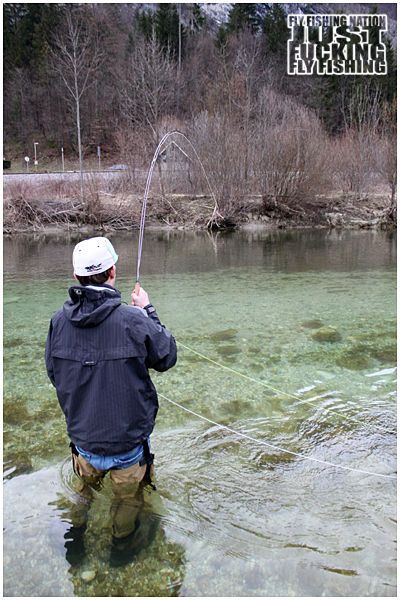 (Jules fighting a bow)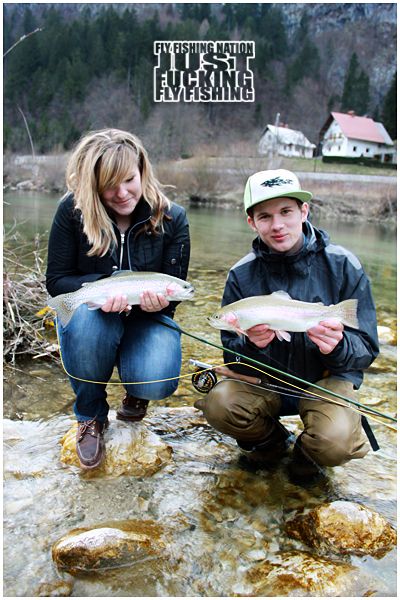 (Double Trouble)
(Goldie)
(Square nymping)
(Xact)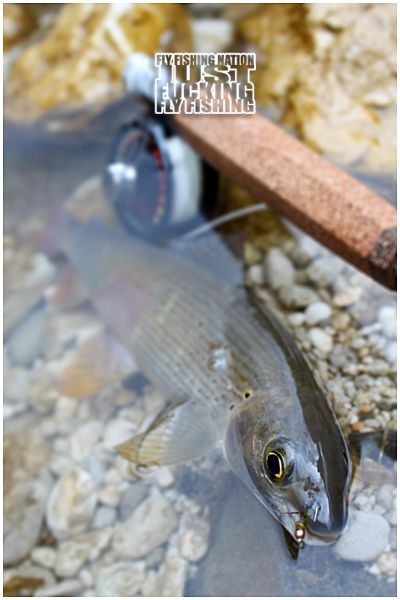 (Little Grayling)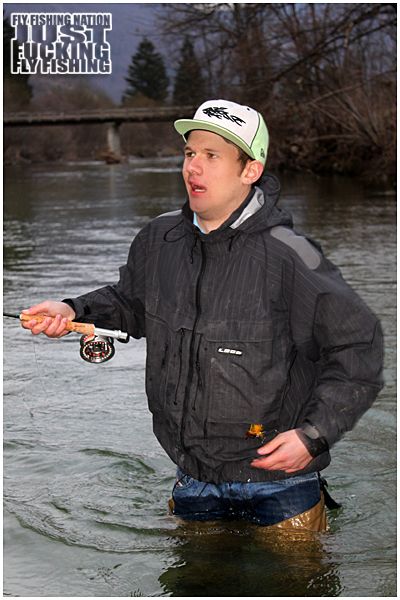 (Too deep)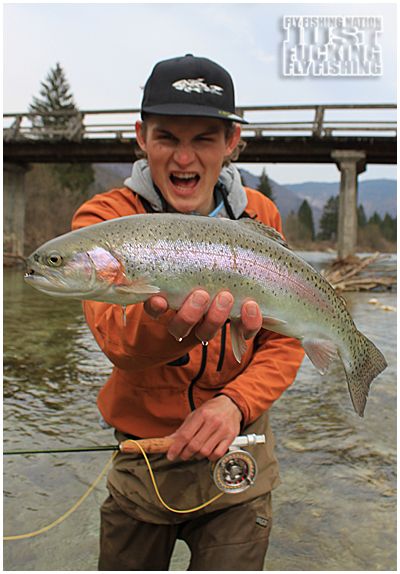 (...)
(...)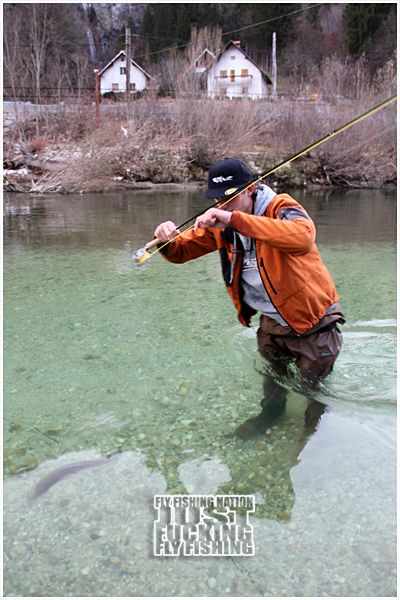 (Hitting the far bank)
(Bow for the win)
(Strippin´off)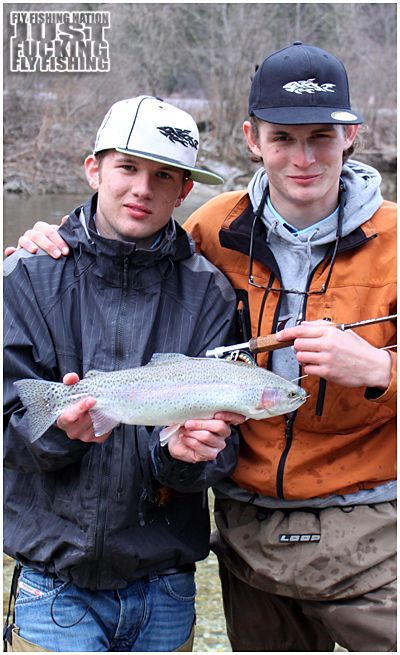 (Double Trouble)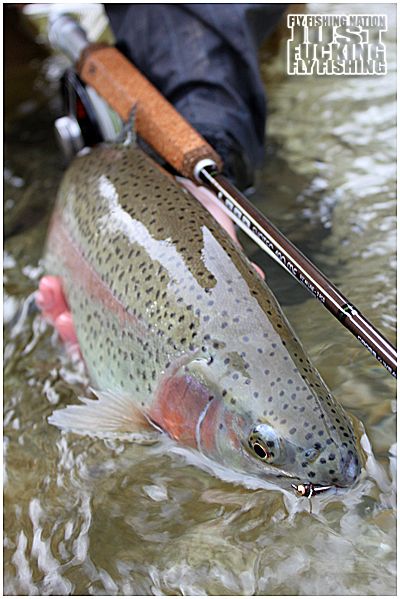 (Portrait)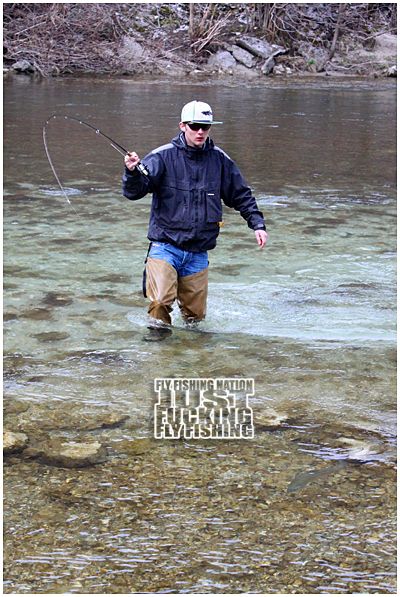 (Fighting another bow)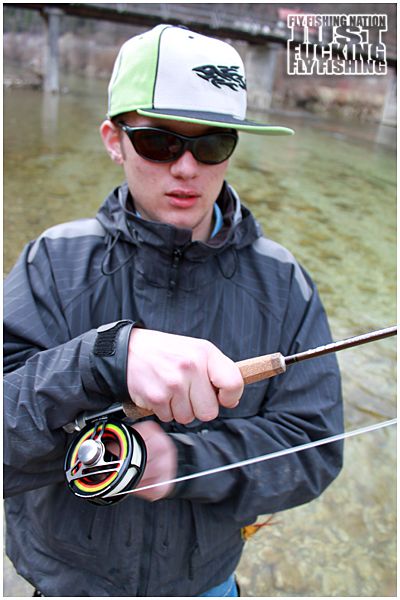 (Reelz)
(Copper John)
Ready to go...