Norway 2nd Edition - The URGE Strikes Again
by
Nicolas Maier
Feat Marcus Sies, Ole A. Raastad & Ida Stromstad
As I guess, the most of you are not Norwegians and not everyone has been there yet.
So please let me introduce something enormous, something fabulous to you and all the ignoramus people around the globe:
It's magic! It's URGE!!
Planing a trip to Norway? Don't got URGE?
Pfff….fuck off, you're lost!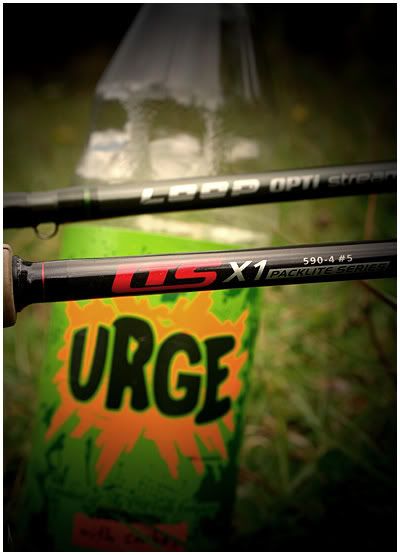 Believe me. It's true.
During my first expedition to Lars Monsen-country with Jan and Steph in June, the powerful magic of URGE made it possible for us to stand the Scandinavian daylight-nights and it blessed us with all the required strength not to die of fuckin mosquitos.
Dear CocaColaCompany, thanks a lot for doing so well with this holy shit!
Haha..well…let me tell you about some other URGE-features, too. Let me tell you about my second journey.
All the pleasant people we met last time, told us to visit Norway again very soon and Ida invited us to stay at her house. So plans were made to check those well known rivers like Glomma and Rena once more and I didn't need to ask Marcus for joining me – he was immediately on board when he heard those lovely words like "biiiig grayling" and "huuuge trout"….
Last weekend of August the mission was on the move and we both slobbered for well sized fishes. Of course we took some bottles of URGE right at the airport and consequently had a joyful ride at the bus for the following hours.
Finally arrived, there was a lot listed to do. We started with some grayling-action at Rena-river, but without hitting the big ones so far.
I don't want to bore you telling about the happenings of each single day now.
Just this…
..the fishing in that time of the season has been badly difficult on most days, but we had loads of fun although we didn't get the big mamas.
If you're going to plan a trip to Rena-river you're allowed to dream of real big grayling and trout. You'll find a lot of them, but catching them will be a real challenge. Fishes are very often rising more than 20m from the bank, the river is not really wadeable and backspace is fuckin rare. Faaaaar adhesive casts are the essential skills up there.
Some really nice fishes took our dries, but with about 30m line out in the water it's not easy to set a small hook well. We lost the most ones during the thrill or didn't even get them into the fight.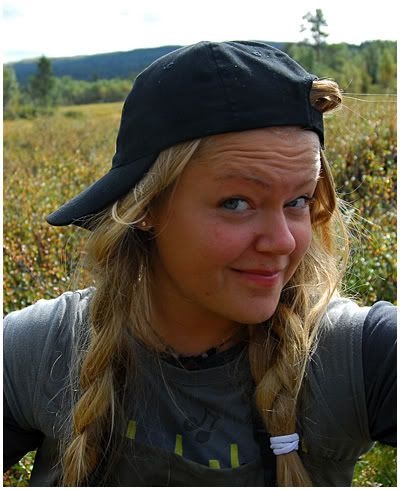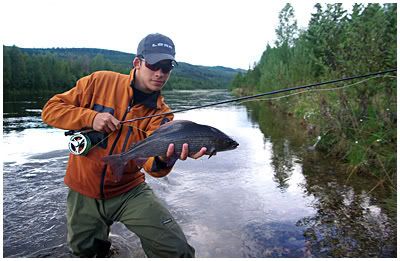 Among hunting the large ones of Rena we also fished some other streams and several sections of the Glomma-river. I've never seen a river that big nearly completely wadeable…not easy to fish for inexperienced fishermen. Hehe…and there Tore Rydgren (have a look at the first Glomma-article) came up asking us to support him as "assistant flyfishing professors". He teaches professional guiding at Hedmark University College and that day his students where instructed to judge severeal areas of Glomma-river upon fishability…
Of course we supportet Tore. Big fun!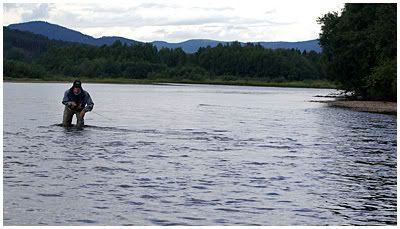 Some other Pics…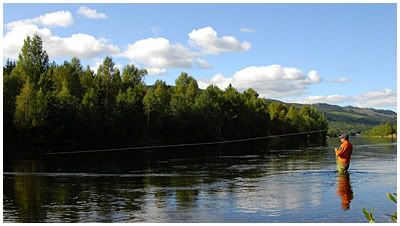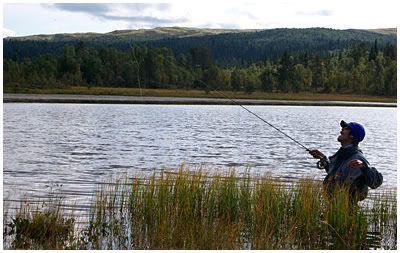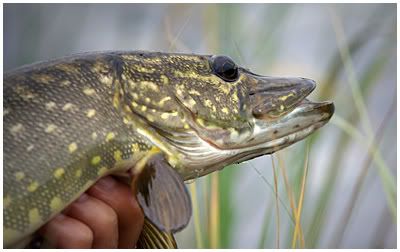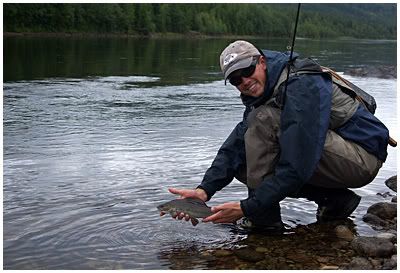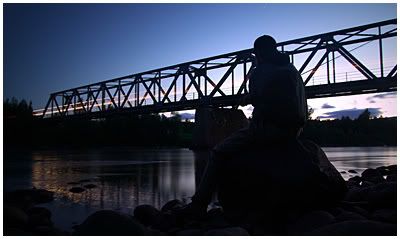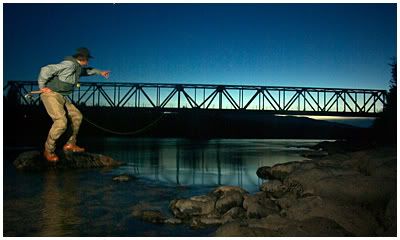 Tacklepics….yes I'm dreaming of this stuff at night;-)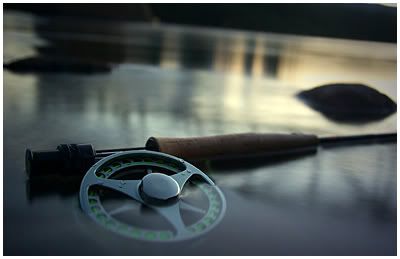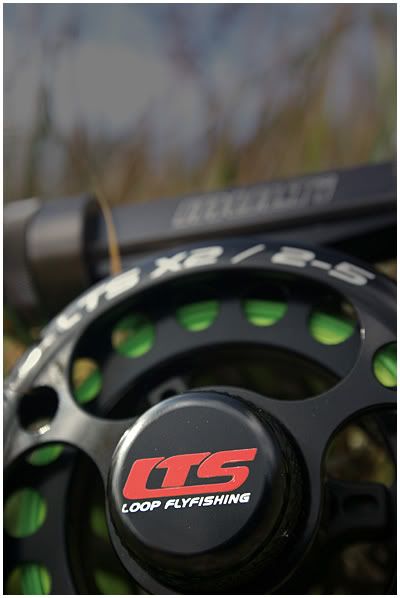 The last days just went too soon. It's always like that, isn't it?!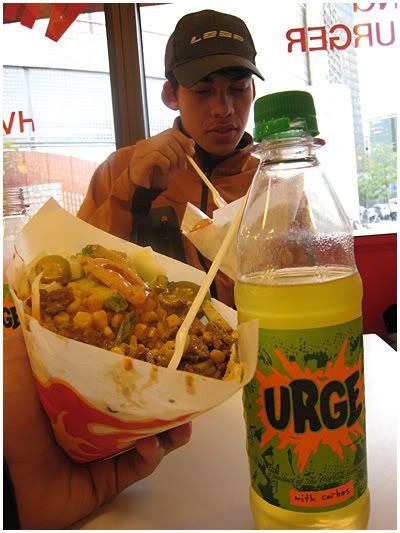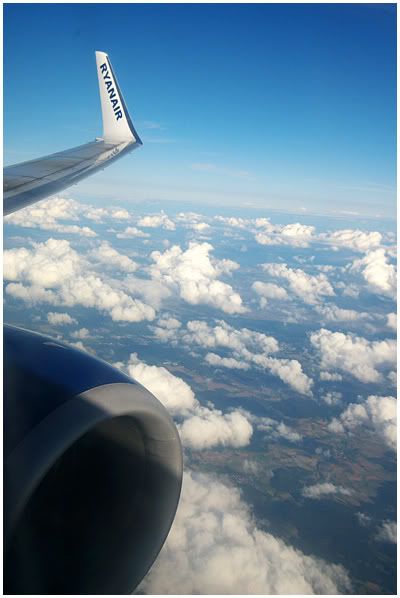 Jap. That's it. Not the real big fish, but loads and loads of fun with good friends.
Marcus and I enjoyed this trip a lot.
Thousand thanks again to Ida & Ole!
Magnus, we're lookin forward to catch a salmon next season.
Kim, it was a pleasure to meet you again –Hemsil is going to be rocked in future!
Tore, we keep in touch –I'm going to be a Scandinavian chef…

And now thank you, for reading this!

TL Nicolas

Aaaah. You're asking for those other URGE-features….it keeps you smiling –even on the worst fishingdays!