Jurassic Lake - The Gucci Of The Outdoors
(07)
By Stephan Dombaj
feat.: Stefan Haider, Axel Wimmer,
Alexander Haider, Julian Sion
Christer Sjöberg, Tomas Ogren
Back on demand! A lot of people have been asking us, why the hell there are just partitial publications to that topic. To be true: This expeditional trip has been a one of a kind experience for all participants and turned out to be our most desired footage we ever shot. I really don´t want to write a lot about the trip itself, because each line would be a unavailing try to explain something that is far beyond every troutfishery in the world. Whithout any doubt, the Jurassic Lake (Lago Strobel) is the best Troutdestination ever discovered by a human being.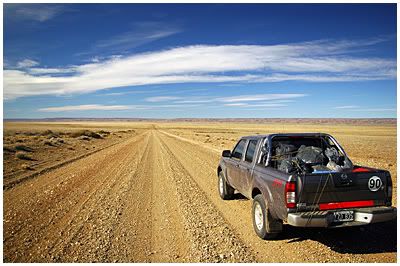 (The unending path...)
Just a few facts that might be intresting:
4 Flyfisher (+ 2 Guides)|2 Days of fishing|375 Trophy Rainbows - each fish a possible once in a lifetime fish (biggest buck had 37inches)

These Photos were taken in April 2007 and were part of the Loop Equipment Research (New Opti Reels just have been released) - The represented footages are just a small overview from more than 1500 Pictures

For further information - write me a short note (stephan@looptackle.de). I wanna use this article to show you some big ass fish photos - so lean back and enjoy:

(Crossing the Springcreek the first time)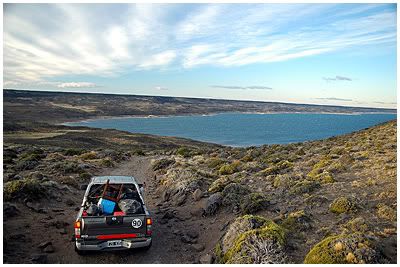 (The Lake)
(The Camp)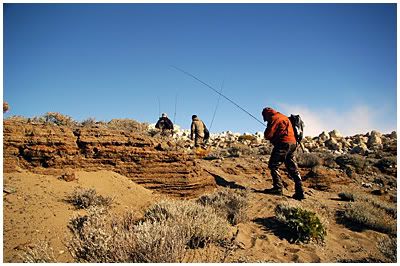 (Prepared for everything)
(Lead by instinct)
(The dryzone of the Springcreek)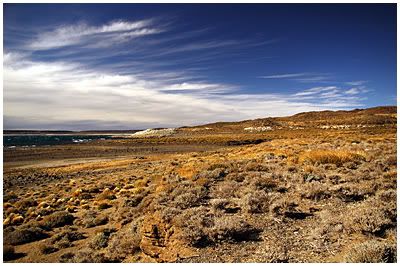 (The Shore)
(Time to own...)
(Hookup!)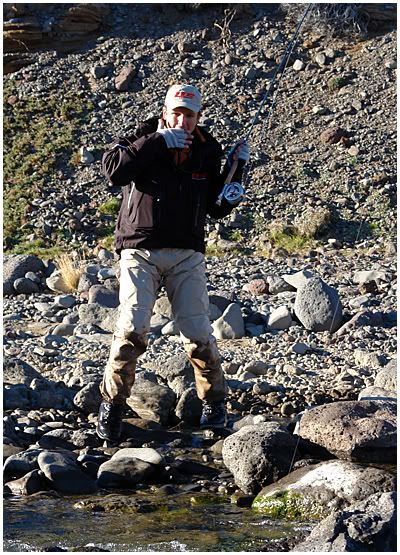 (This thing is huge!!!)
(GloBug = Item to go)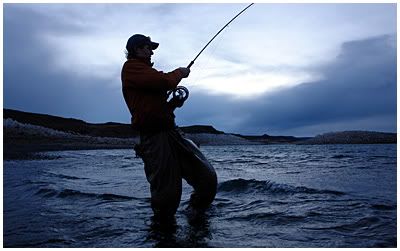 (Lakerunner)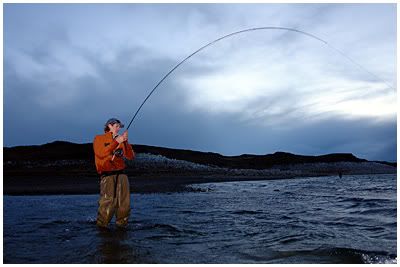 (Getting back my backing)
(Another Trophy)
(Get bend...)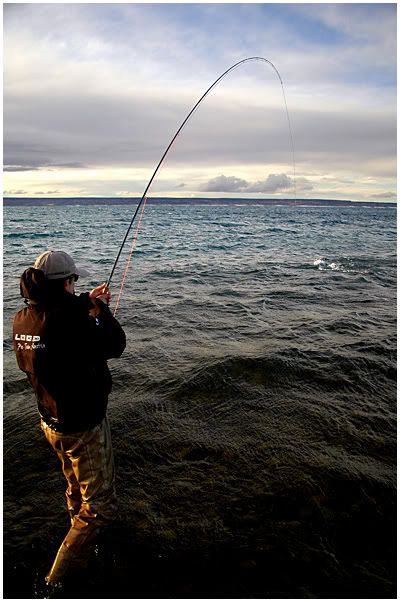 (9weight Andersson)
(Stefan with a good one)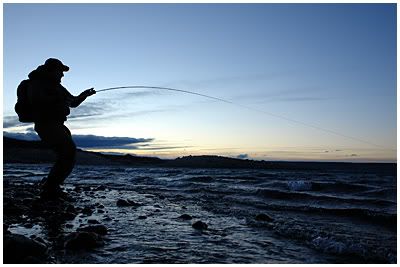 (Guide and Pro Team Loop Member Claudio fights the elements)
(Claudio´s Bow)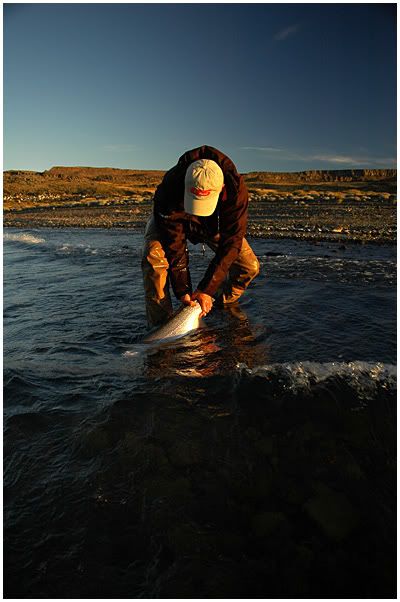 (The Release - to fight another day)
(Double Header - both over 30inch)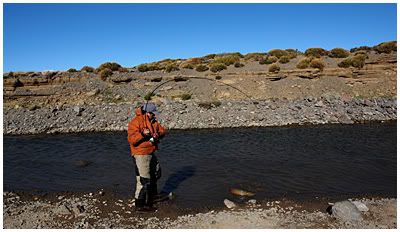 (Landing the monster)
(Holy Smokes...)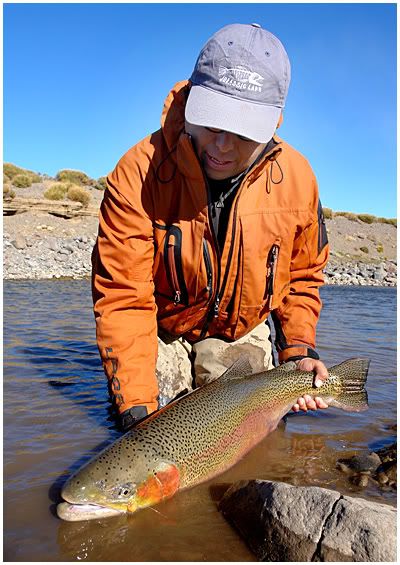 (37 inches!!!)
(Julian´s doublehander has got to work)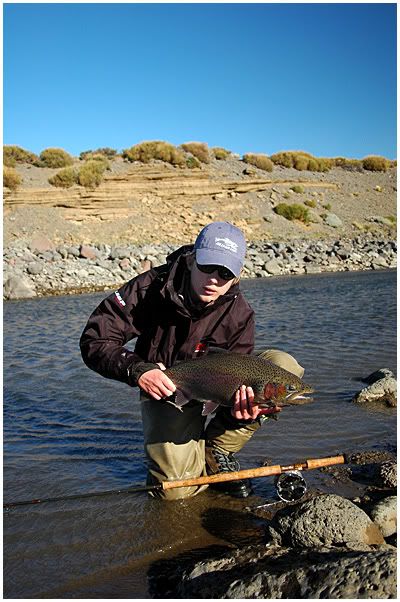 (Smiling made easy...)
(What a beauty)

(Release)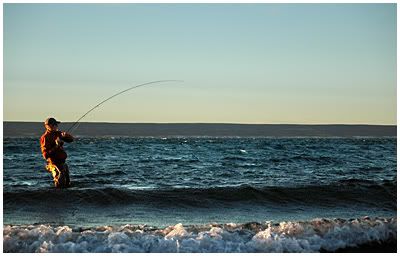 (A Lakerunner is trying to steal my line)
(Beaching on wet ground)
(Decent Fish)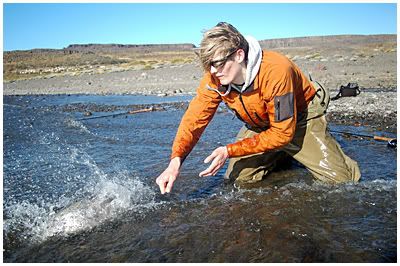 (Release Pt.III)
(What a bend - fishing the stream)
(Priceless)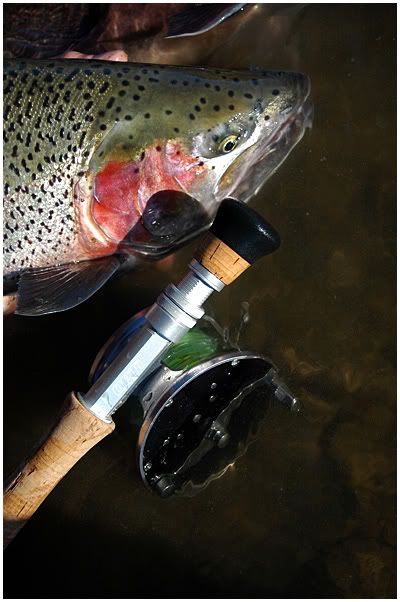 (Wild Dream)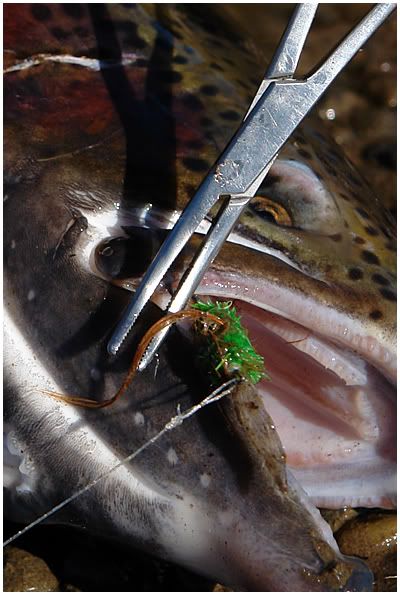 (Slammed down on a skating bomber)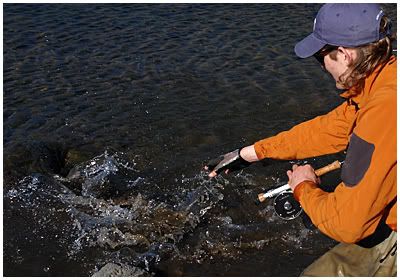 (Release Pt. IV)
(8weight get´s it really hard)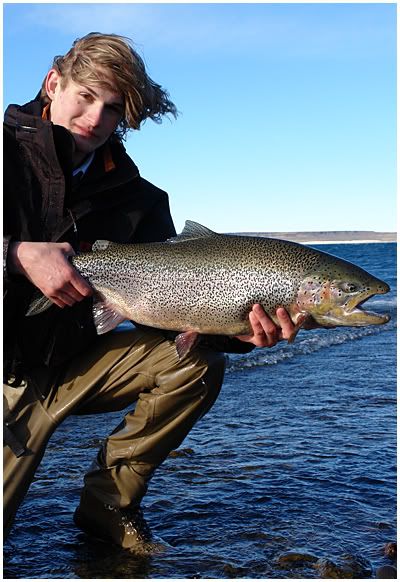 (15 pounder brute from the lake)
(...with Julian)
(The Release Pt.V)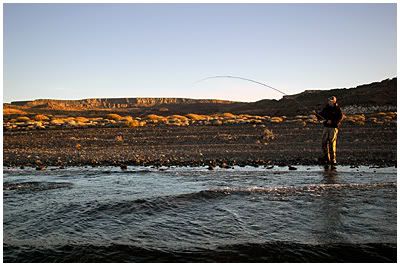 (Beaching Pt.I)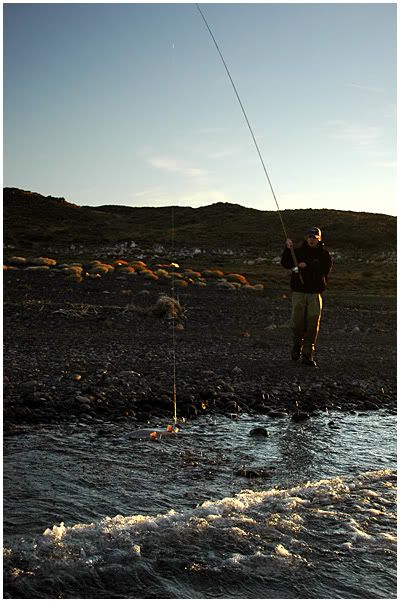 (Julian: Beaching Pt.II)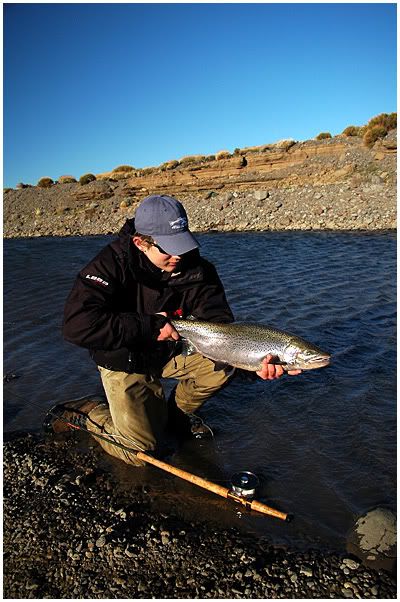 (Julian´s Metalhead)
(Another one on Bomber)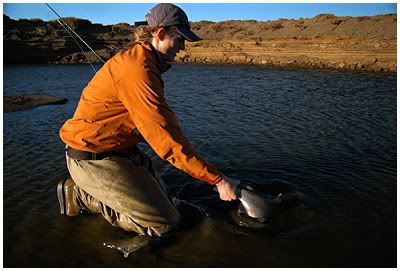 (Shortly before it´s...)
(blasting away)
(A giant Streamfish)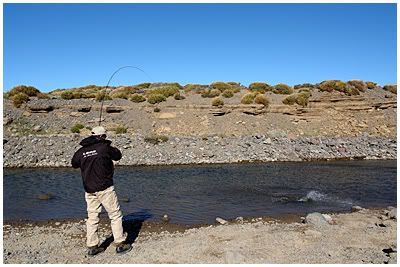 (Stefan´s turn)
(Honestly... I am running out of words)
(I´m praising the sun)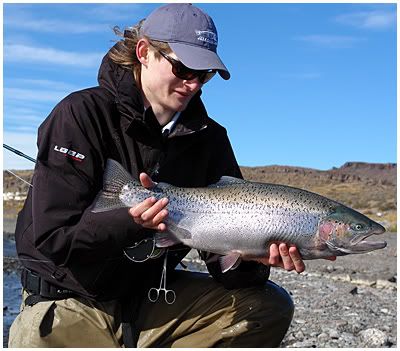 (Silver Bullet)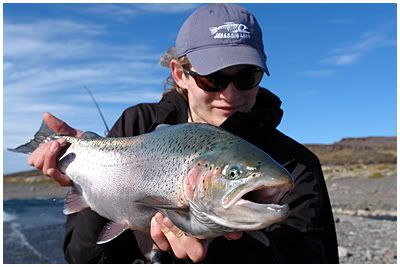 (Portrait)
(Nailing Stefan´s Bomber right away from the surface)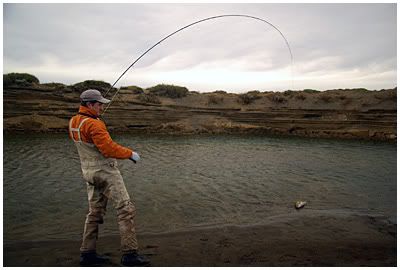 (Beaching Pt.III)
(Each Fish a unique beauty)
(Bomber did it again)
(Advertisment Shot)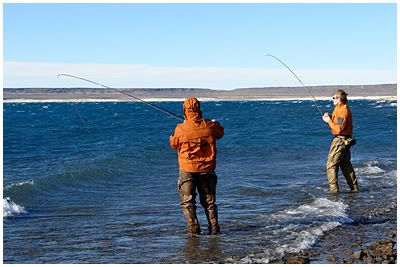 (Double Header)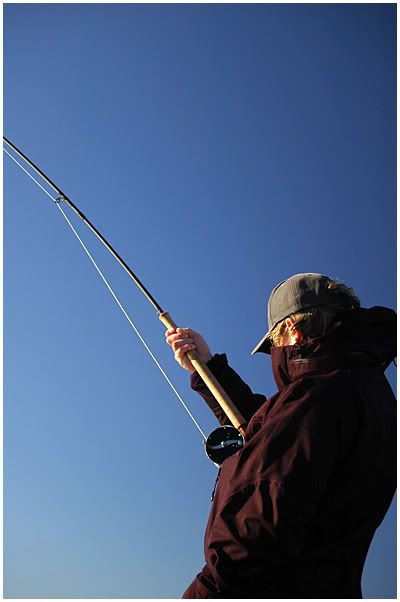 (Julian and Classic Spey Combo)
(Julian´s Fatty)
(Fatty Release)
(Fin-Art: Built to fight)

(Click to Big - jumping Mama)
(My beloved Bomber kicks ass)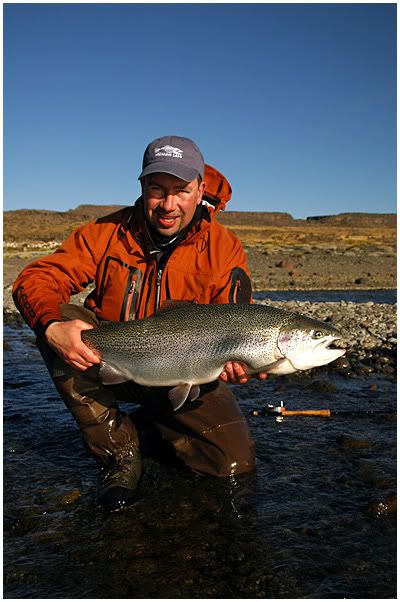 (Axel´s killertrout that ripped of 100yds line)
(Decent Fish from the lake)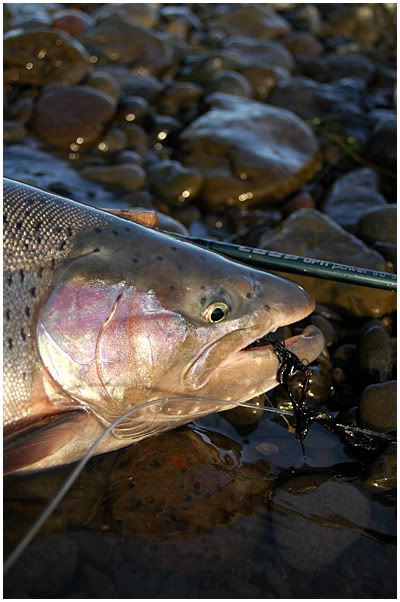 (Portrait Pt.II)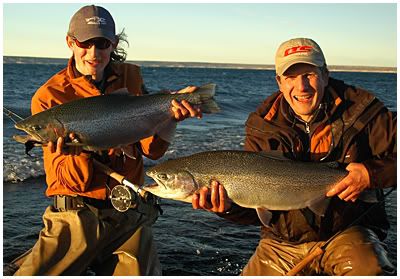 (Another Double Header)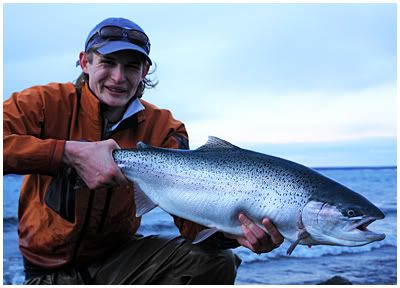 (Evening Surprise)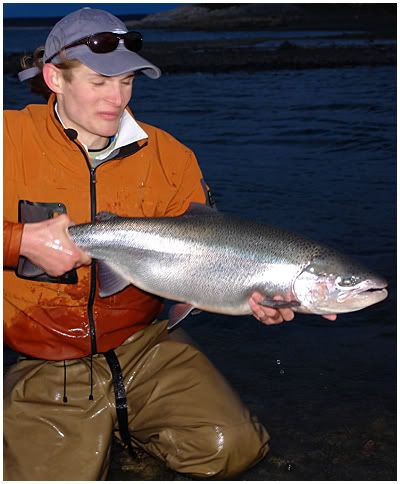 (Before it´s getting dark the biggest fishes of the lake used to attend at the rivermouth)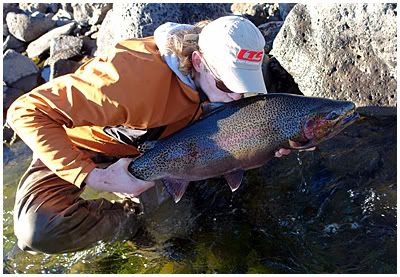 (Kiss the Giant)
(Monstertrout that had no chance against my Loop OptiCombo)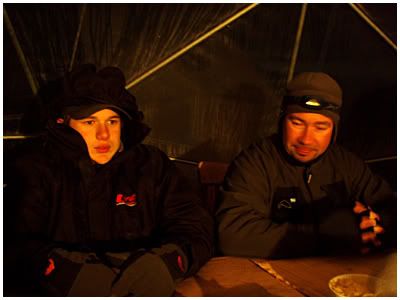 (Cold night in Patagonia)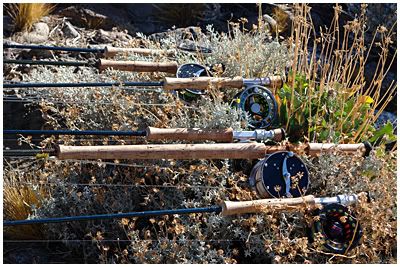 (Tool of torture)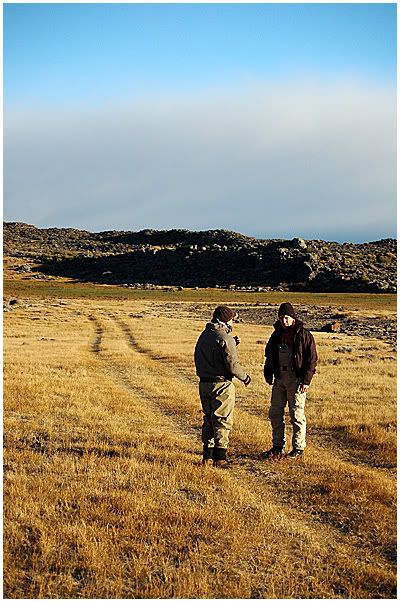 (Getting ready)
(Passing several tributaries)
(Patagonian emptiness)