Tarpon Madness - The Baitball
by Stephan Dombaj
feat.: Stefan & Alexander Haider
It´s just one cast away: The fulfillment of a dream. Pelicans are running crazy, Tarpon - all sizes - rolling everywhere, Horse-Eye-Jacks and Snapper inbetween. I am holding my breath, but the sound of a thousand predators killing minnows still remains. Now that we are soo close I don´t dare to pick up my rod. I am cleaning up my lenses to secure this moment forever.
(Killing Minnows)
The first sunrays are hitting the clouds upon as we are cruising into direction of our hotspot. Easy to see, the crowd of birds is already hailing down to slam into the endless masses of baitfish. The water is boiling. Time to get nervous.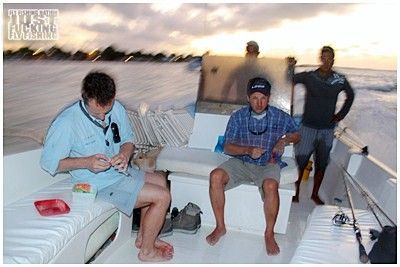 (Early morning...)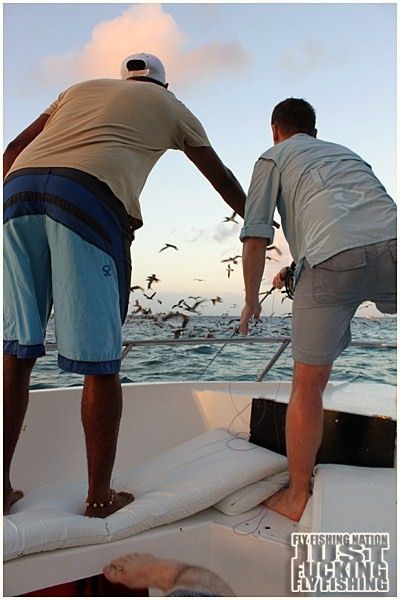 (Blast a cast)
Feeding fish everywhere! Here are some shots:
(Tarpon close to the boat)
(Feeding frenzy)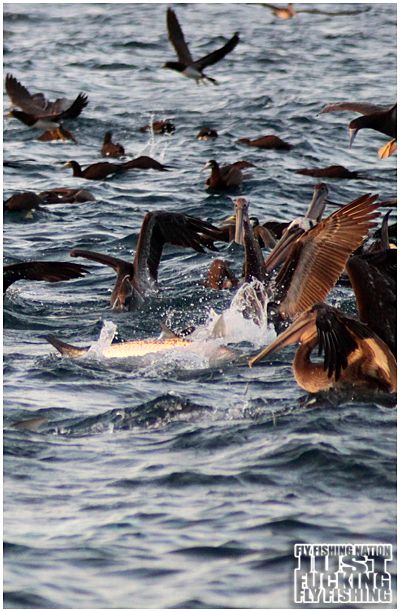 (Pt.II)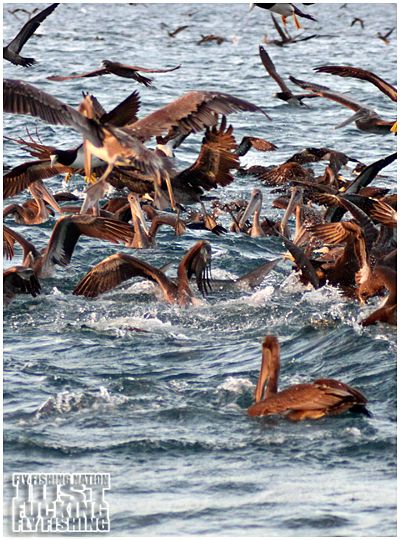 (Good 15kg fish)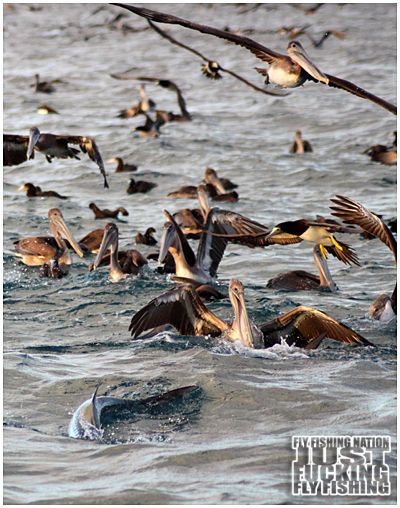 (Another single)
(Fins)
(Fins Pt.II)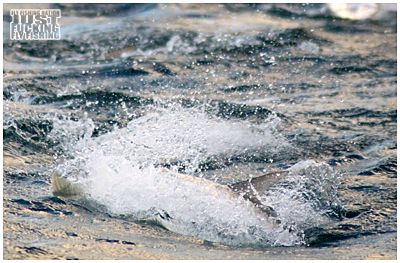 (Tarpon Madness)
(Three juveniles crushing into minnows)
(A Horse-Eye-Jack chasing bait)
(The Bait - The Fake)
Ready for some action! As we don´t see the big ones crushing into the center of the baitball but gathering around at the edge of the happening we decide to leave the frenzy behind. Tought decision but it worked out. Stefan took the 10weight OptiSalt and after a few blindcasts the lines straightend up. Stefan nails via flyline and the leaper appears... Almost losing my breath I pick up the camera.
("No strippin´!" Searching for big singles)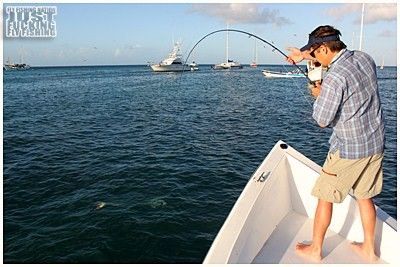 (Action!)
(Still running...)
(The leaper appears)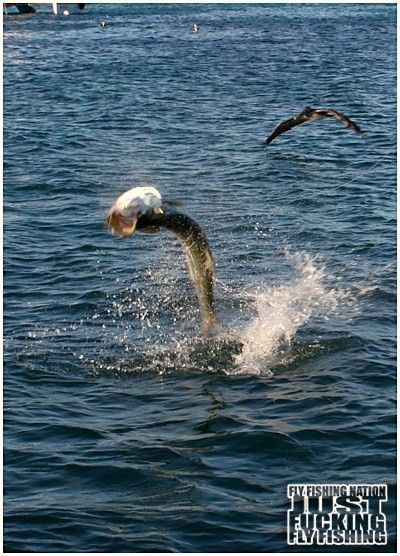 (Supersized)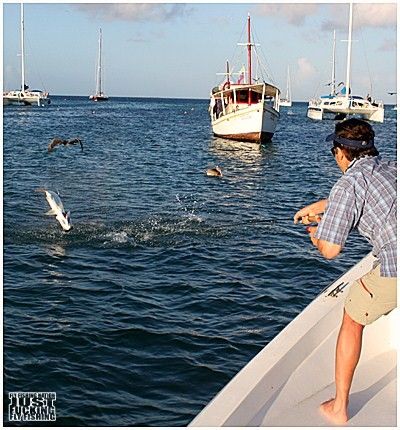 (Bow for...)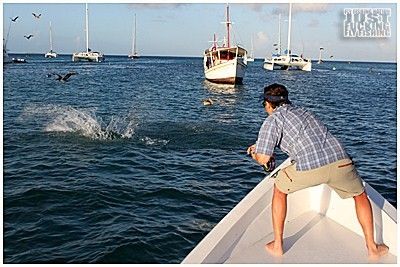 (the king!)

The howling reel complains about the loss of backing as the tarpon tries to reach the horizon. Stefan maximizes the pressure. The fish turns and it´s time for the good old down and dirty game!

(Megaloop)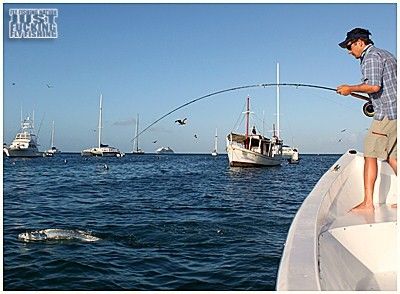 (Ready for some bends)
(Now it´s getting nasty)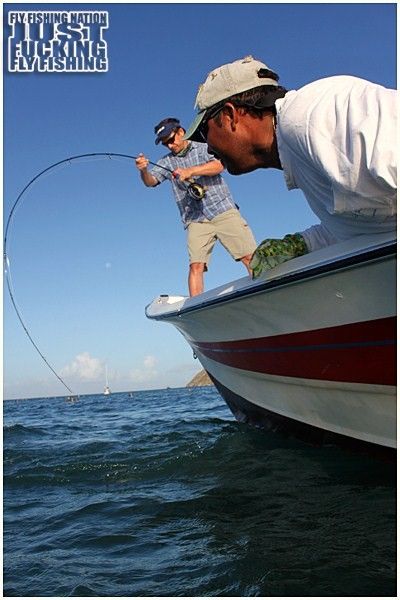 (180 degrees)
(Silver King)
(Landing? No!)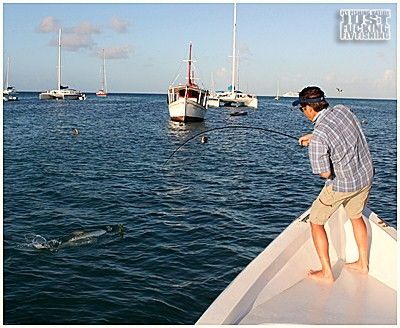 (Static Warfare)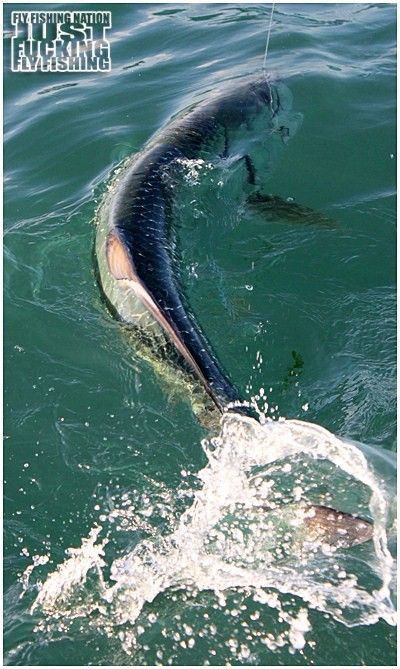 (...)
(What a powerfull tail)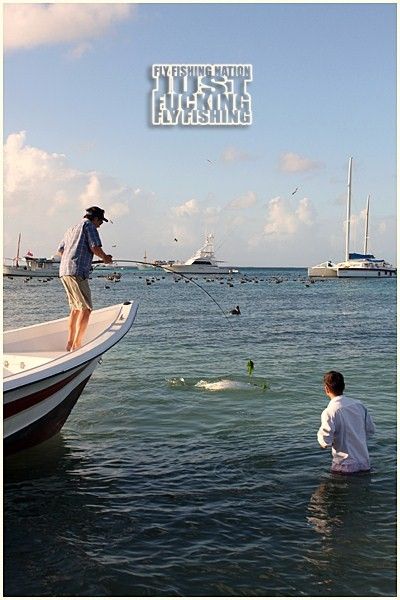 (Landing)
20Minutes after hookup and endless down and dirty warfare, we get a chance to get it into flat water. Alex is already waiting for his turn. Just a few more moments and an epic battle is yet over...
(Fish and Salad...the dinner is served)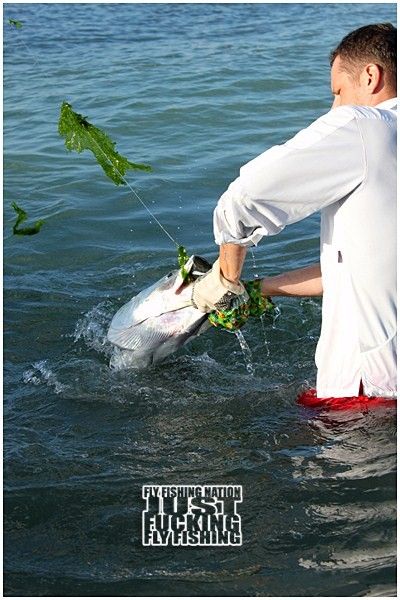 (What a head)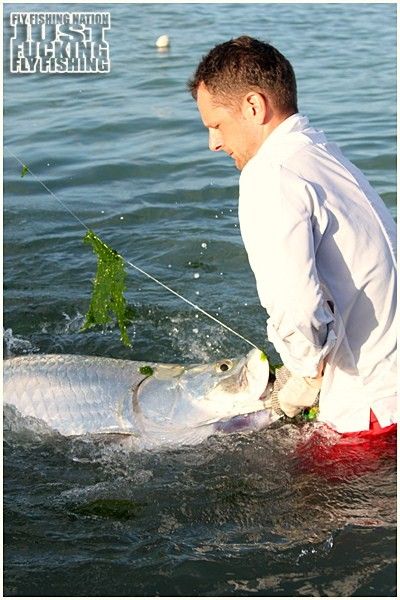 (His Majesty is pissed of...)
(BIG MOTHERFUCKING FISH!!!)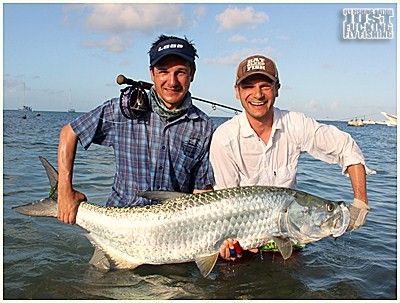 (BANG!!!)
(70Pounds)
(Silver body armor)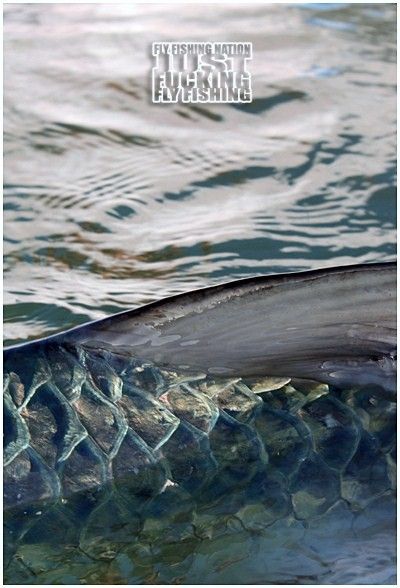 (Just perfect)
Fish is landed. Stefan and Alex are holding his majesty gently in shallow water. The perfect and giant scales are sparkling almost too bright to be true. After a couple pics, Alex and Stefan are releasing the fish. Stefan´s perfect birthday present!