Artificial Creek – Dope for a Trout Addict
By: Paulo Hoffmann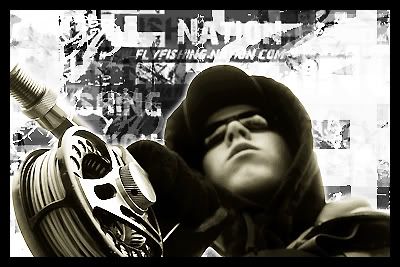 Stuck in the middle of nowhere, Kansas – at least from a flyfishermen's point of view who is greedy to get his periodic dose fresh trout-smell on his fingers.
(Ready to go...)

Fortunately, a group of geniuses once came together to establish an artificial creek for these men and women who wander around in the sunflowerstate with their rods and reels in order to find a place to fish for trout. The approx. 2 mile long and 15 ft. wide creek is stocked every other weekend with new rainbows of about 10-15 inches, where however occasionally trouts are hidden that measure up to 20 inch. The season restrains on october thru april due to the heat that would warm up the water dramatically and kill the trouts later anyway.

(The Rules)

Trying to build up structure in the water, the creek runs in a dam system which helps to create pools and different water levels in flowing speed and deepness. It really helps to figure out the good spots and often gives you a huge advantage. The fly selection is not that big of an issue for the most parts since the trout are not used to live in a natural environment, thus, not used to nourish naturally. The only ingredient that usually helps is tungsten to get down to the ground where the target sits, often with little nymphs or bugs. Concerning fly color, natural colors like gray, brown, or olive always work, but sometimes on these breed-trouts, irritating colors such as pink and violet bring miracles.
(Damn dam)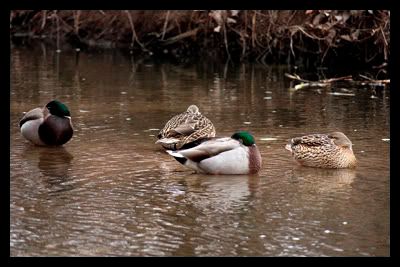 The enormous impact on the water caused by fishermen coming from all around to satisfy on this construction has the interesting effect that the fish only feeds when it doesn't hear, see, or feel an angler approaching, although it stays in its spot watching you crawl on the ground trying to bow-and-arrow the fly in front of it, there is no way it'd eat your fly - it can be damn frustrating.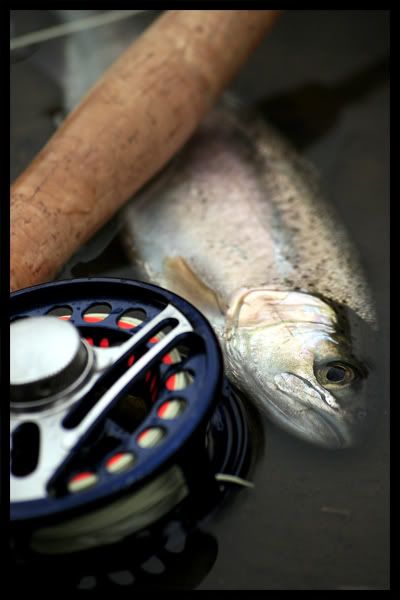 (...)

Equipped with a 7 ft. #4 weight, a box of random flies, and a Kansas-trout-permit, I started to graze the water upstream. Tied on a tungsten emerger, I had luck with 10-12 inchers – not enough for a troutbum from across the pond. Tungsten caddis for the win and a big old fat 19 inch rainbow for happy Paulo. It really felt good to hold these wet creatures in my hand after so long, even though there is no comparison to a wild stream with graylings and mean brown-trouts waiting for you to set the 20-size CDC emerger right in front of them.

(19 inch)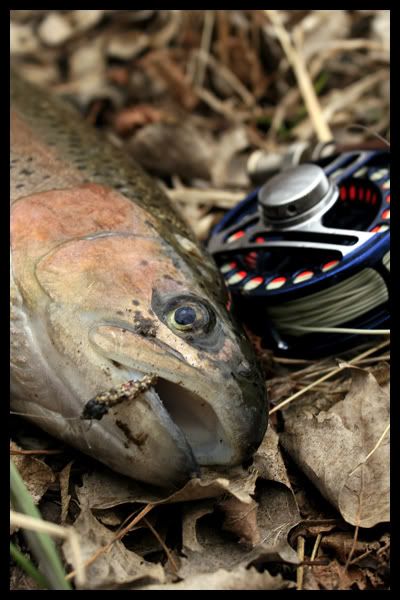 (Tungsten caddis for the win)
(Fishermen's friend...questionable)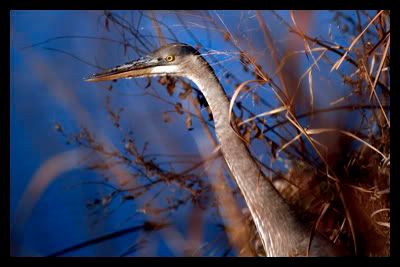 (pt.II)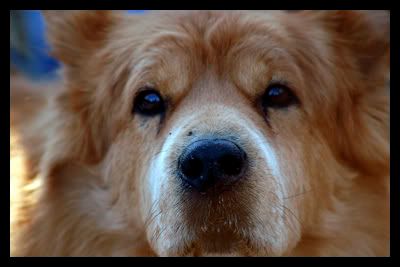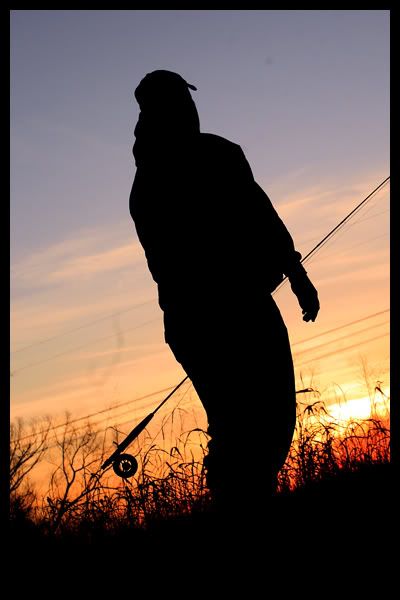 ('till the last sunlight)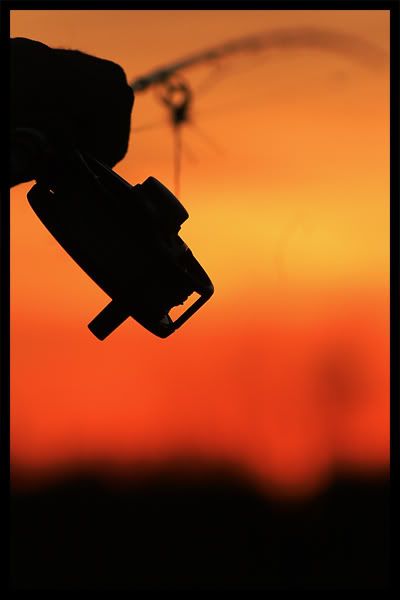 (pt.II)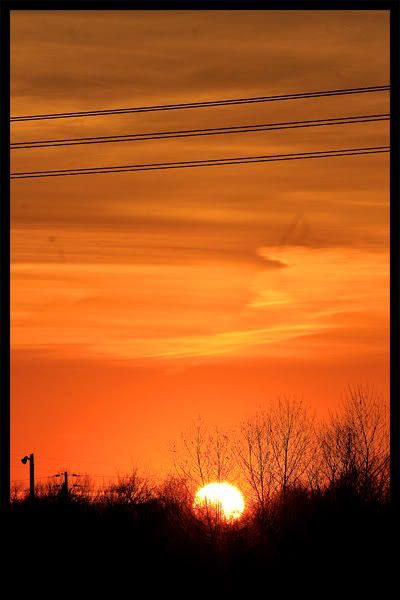 (pt.III)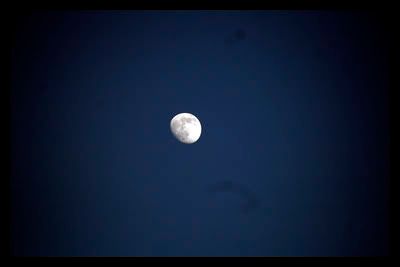 (...and longer)