April 2nd 2008 - Ischler Traun (Austria)
Fortune is a philandering b!tch, so once she´s bounteous in the form of access to a private fishery at the famous Ischler Traun River it should be the smallest problem to get some bitchy Trouts. Since we got to face the fact that each lucky moment has it´s downsides, it was a quite predictable aggravation that we had to deal with a fucked up 2.0 MP camera which finally didn´t work out properly. But even the low battery warning was blown´ away as we reached Bad Ischl and it´s pristine secret. Well, "secret" is actually the wrong term because the Austrian traun-rivers are internationally very well reputed...

You can twist and turn is as much as you want, the matter of fact remains that sightfishing is the most spectacular way of flyfishing - doesn´t matter which species you are going to slam down. Due to the current weather situation, we are blessed with warm days and freaking cold nights, what actually means that we have on the one hand a elevated apperance of insects and prey activity but on the other hand nearly no meltwater disturbance. Crystalclear waterconditions - Sightfishing at it´s finest with nymps, streamers and even dryflies.

Prepared for every occasion: Items to go:
593-4A OPTi Stillwater, OPTi Creek Reel, Mastery Wet Tip Express
590-4A LTS X1 Packlight, OPTi Dryfly Reel, LOOP OptiStillwater WF5F (adjusted)
494-4A Göran Andersson Signature, Evotec G3 FW 4/6, LOOP OPTi Stream WF4F
NEW OPTI Prototype, Classic Reel 3/6, LOOP OPTiStream WF5F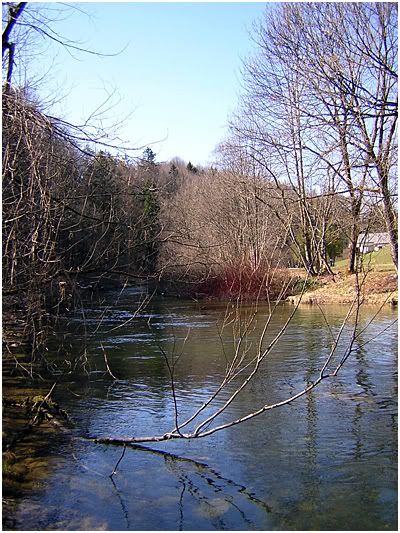 The first pool, smooth current and actively feeding fishes...
6 Casts (Peeping caddis) and 6 fishes later the first dryfly recipient. A sweet grayling ready to kill topwater
CDC PMD kicks ass!!!
a juvenile bow on peeping caddis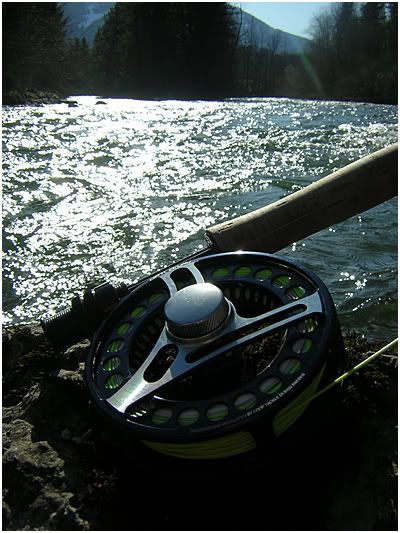 Time for some action! A deep pool with stronger current revealed it´s secret in the form of a bunch of bows between 49 and 52cm... five fishes of perfect shape and condition. Time to unleash the Stillwater rod.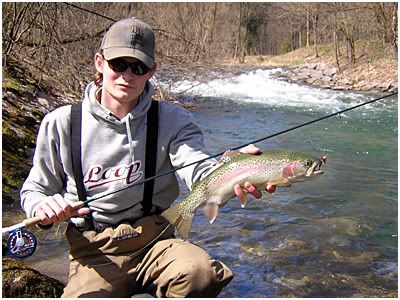 First attempt... the whole bunched followed the hot cone wooly. Perfect coloured fish - that´s why flyfishing is truely an art!
A sweet brownie.
Another grayling suprise
Here we go again. Same procedure, deep and slow swing... slightly moving fly - Big Bang.
Not so bad - what a beauty!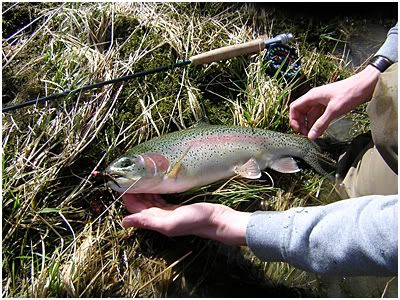 This is a serious bow for the early seasion
...and another one !!! 3 out of 5 so far