Flyfishing Guerilla - Trout Apocalypse aka. No Happy End
by Stephan Dombaj
feat.: Paulo Hoffmann
& Marvin Kleinhans
How could I know that all these damn fine migratories were just a warm up for the situation this whole story is based on. This is a Photostory about a battle that is neither lost or won yet, about the greatfullness of being a flyfisher, about the question why certain things happen, about the puzzling rush that takes over when your time has come and about a trout that kicked my butt big time...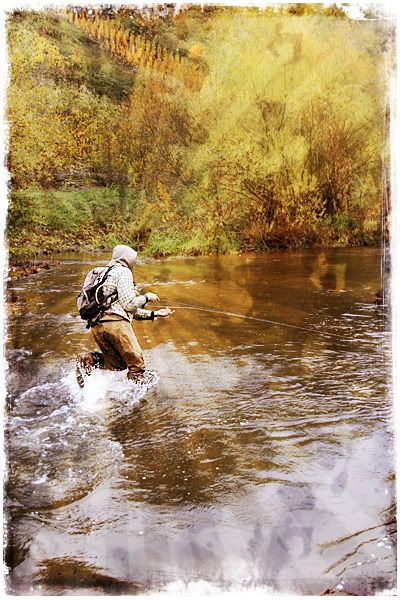 (Fatty is heading upstream)


Very glad to welcome Marvin, who had travelled a few hour just to get his dose of Guerilla Fishing, we arrived the stage for the ultimate light line rush. As some of you may know, we slammed down a couple of brilliant Bows and Browns this autuumn. The annual run of migratory fishes is for sure one of the best reasons to get the lazy ass back to the riverside, doesn´t matter whether it´s raining, snowing or even hailing nukes...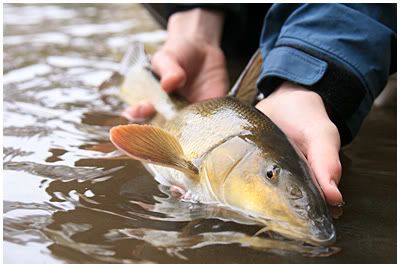 (Paulo´s Barbel)

Trouts and Barbel as a prelude ain´t that bad, but there was more to come, so I went downstream to check out the typical spots for our fav. "runners" - and what I found was much more than I ever expected. As mentioned upon, we are used to see Bows till 27inches, sipping dries from the surface on that specific spots; and as far as extent is concerned, I got tainted since I have been fishing for Bows in Argentina (Jurassic Lake)... The giant shade just a few meters away from me was moving slightly in the harsh current. Holy cow, that thing was huge - for sure one of the biggest trouts I have seen so far in Germany. The magic barrier about to crack: 80cm + (31inches+)
Check the following footages - some of them may appear a bit unsharp, but i want you to witness this happening from the very beginning, so here we go:
(There it is - just behinde the weed on the right side)
(Mrs. Bow...meet Mr. Purple String Leech -12cm!!!)
Damnit, it refused it alike the Stimulator and Prince-Nymph I tried. Hell knows why,but I was convinced that a classic Salmon-Pattern would work out very well. Due to the fact, that we got some "Runners" on dries before, I decided to hitch the black Alley´s Shrimp in order to trigger a reflex-strike. And here we go again...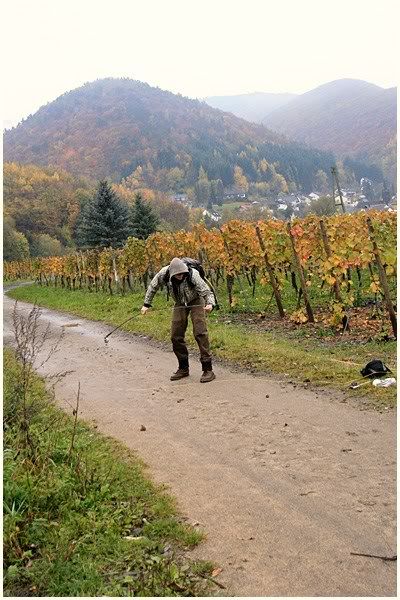 (Rigging up the hitching Alley´s Shrimp black)
(Out of the Cover - way around)
As the fly passed the visual field of that cracker, it moved forward and nailed the pattern right away from the (sub-) surface and Paulo was able to take a shot; you can even see the streaching leader! PRICELESS!!!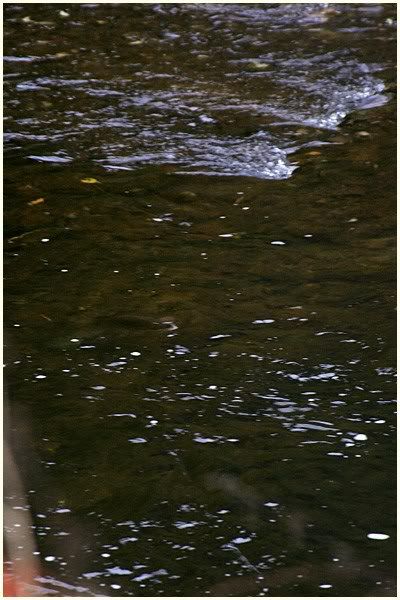 (The take!!!)
(Supersized - white mouth)
The fish turned it´s head and I nailed it just right in the corner of it´s mouth....
(Splitsecond after the take)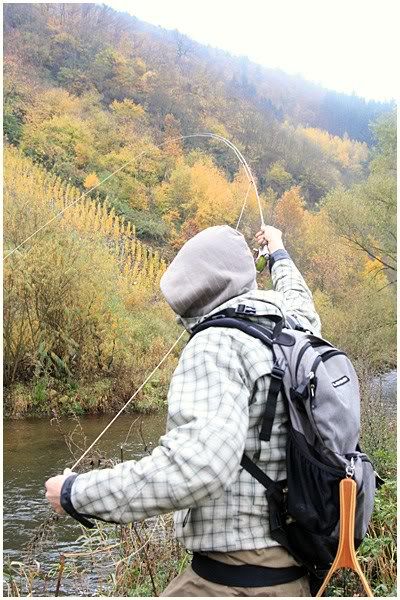 ("AHAHAHA! DUDE, THAT SHIT IS SOO CRAZY!")
(And it´s still running...)
(The fish turned and blasted upstream into the deep pool upon)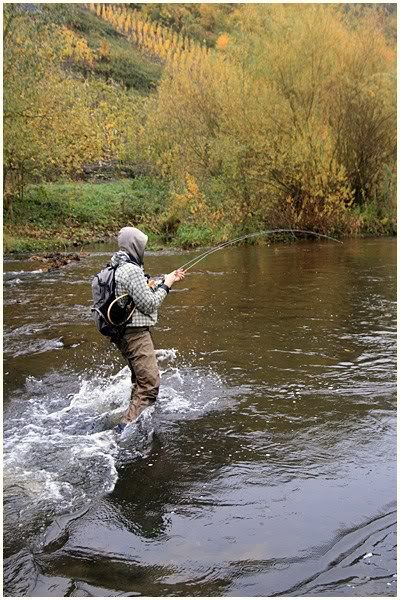 (Damnit, an old concret pillar at the ground could be a problem)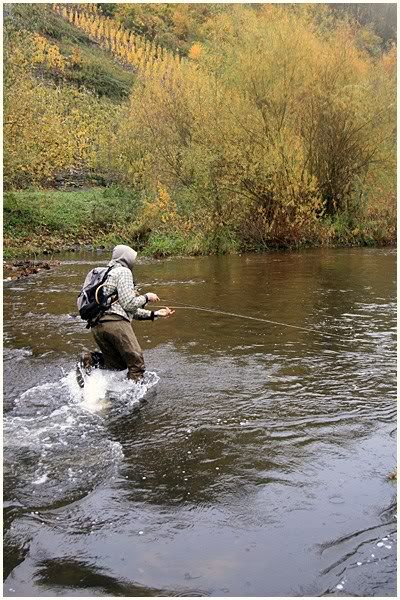 (Sweet merry mother... it´s aiming for the pillar...down and dirty but...)
it was too late... cracked the tippet on the sharp edges!!! I got bitchslapped by Big Granny Bow!!! Both Paulo and Marvin were convinced that this fish would have cracked down the magic 30inch barrier and it kicked my butt. I fired my rod into the bushwrack (The gear can handle it - a Loop is built to resist) didn´t know what to say... so I remained as calm as possible, and made my plans for a revenge. I´ll get that Bow! Could have been my PB for 09, but I failed - and this is what keeps us going: the challenge!
So now that I bored you guys to death by complainig about my potential trophy, I have to get you some fishes, eh? Okay, here we go: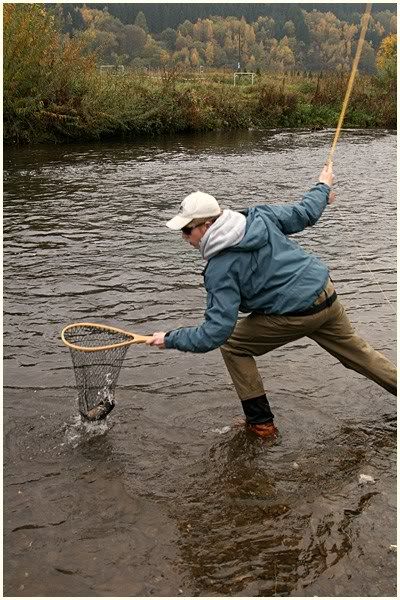 (Paulo´s first shot of the day)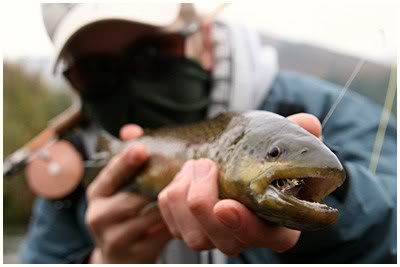 (Darkish Brownie)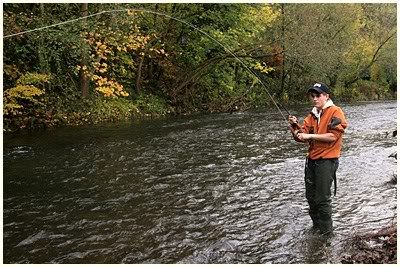 (Marvin´s turn)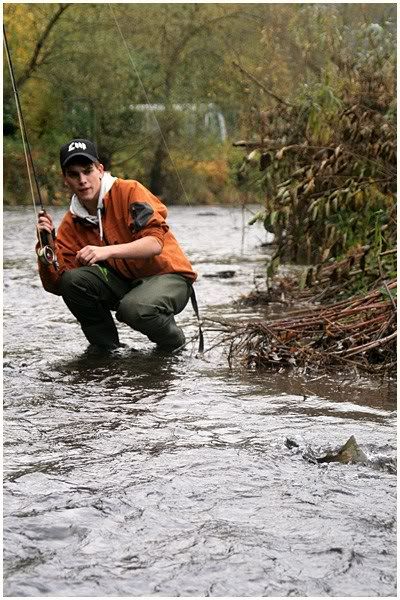 (Decent Bow)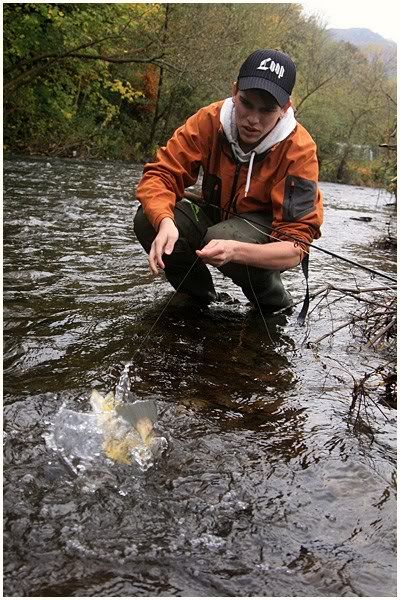 (Landing)
(Tight Lines)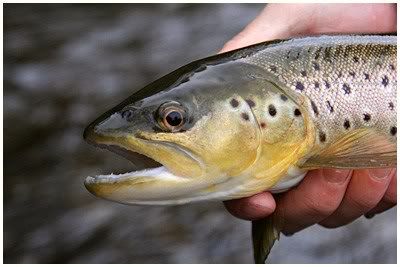 (Pale gold)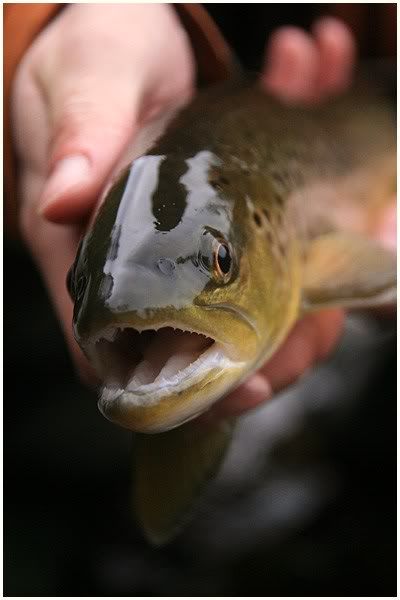 (Portrait)
(Guerilla Style Char)
(My cock is much bigger than yours)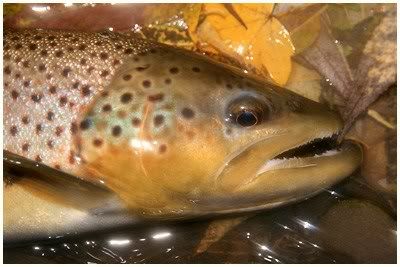 (Portrait Pt.II)
(Brownie)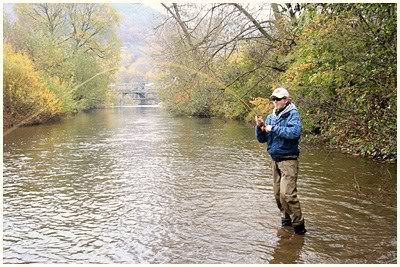 (Barbel Hookup!)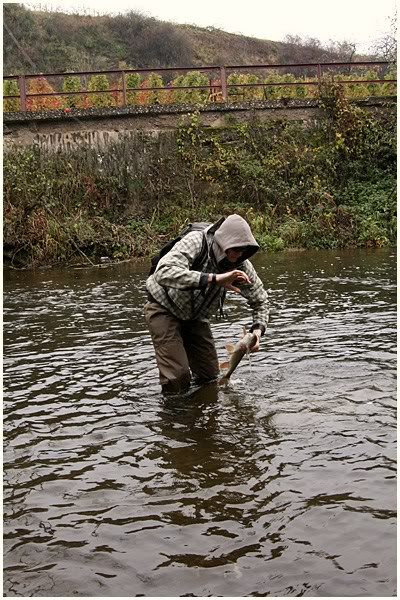 (Landing)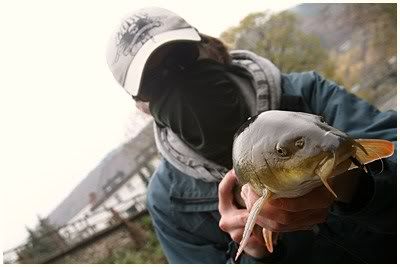 (P´s Barbel)
(Barbel Portrait)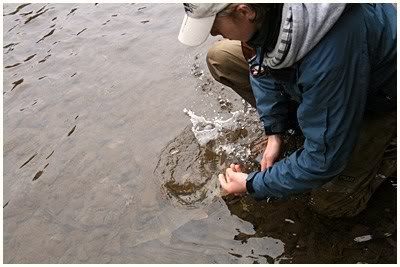 (Release)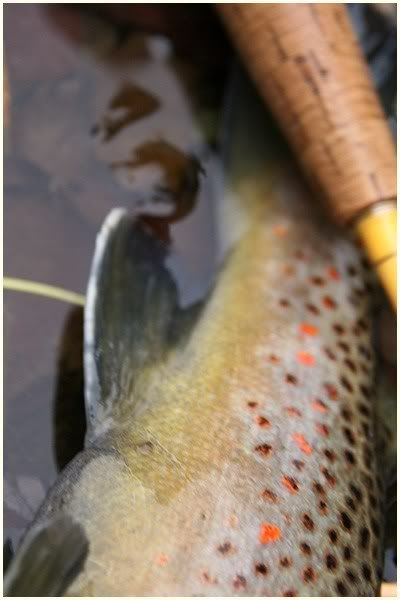 (Brown vs. Yellow)
to be continued...
Misc.:
(Randome Dude/Bum that fell asleep in the train)
(Streetart Pt.I)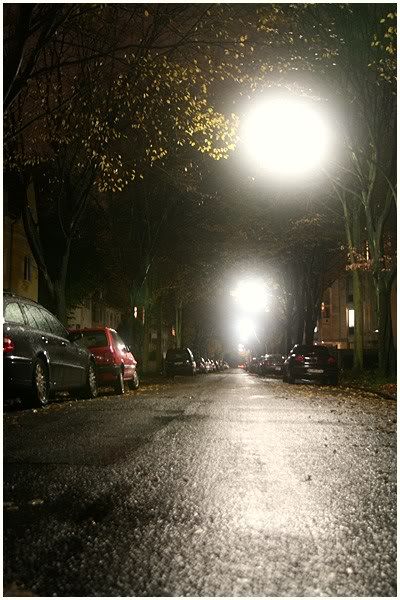 (Pt.II)