Zwickau Angling Center - EXPO
The Zwickauer Mulde was a hot topic on my To-Do-List, not only because I missed the chance to give it a serious try last time I held my instruction there... The Expo, organized by Angelspezi Zwickau was a great chance for revenge.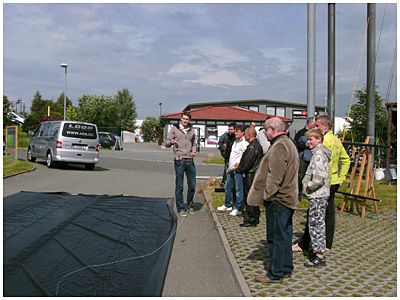 (Casting Instruction)
After the Expo, where I was busy doing casting clinics and some diashows and stuff, I decided to head down to the river on sunday with a couple of guys from the area. Andreas had departed the river into several sections in order to get a detailed documentation of each section´s amount of fish. As a small appetizer, he announced that the biggest fish shall be rewarded with a brand new rod. Haha... time to get a plan. Getting a pike!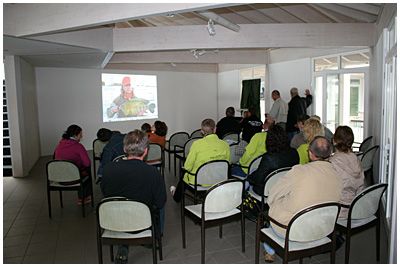 (Dia-show @ Expo)
That´s it – average pike in that river should be way bigger than a better trout anyway – so I spend 3 of 4 hours chasing a pike in a river that I had fished just a couple of minutes in another section. Long Story short again: I fucked it up... after 3 hours of pikefishing without even seeing one, I decided to switch it back to salmonides because I saw some pretty good Brookstrouts coming after my giant pike pattern. 1 hour to go. Pepping Caddis on a 4 weight = item to go.
(Zwickauer Mulde)
Finally I managed to get 8 fish out of my area including a 42cm Brookie – no bad for an unknown and limited area and just 60min left, but I knew that a 50+ fish would score the price.
(Zwickauer Brooky)
To my surprise I made the 4
th
place which got rewarded with another rod. Fortune did a good job, because I was aiming for such a price in order to give it away to the youngest competitor of the day. An 8yrs. old troutbum from Zwickau, who was really surprised and happy with his present. He´ll keep this spirit up! What a great day!
(Future Troutbum with his rod)
Misc. Pics
(Fully dressed)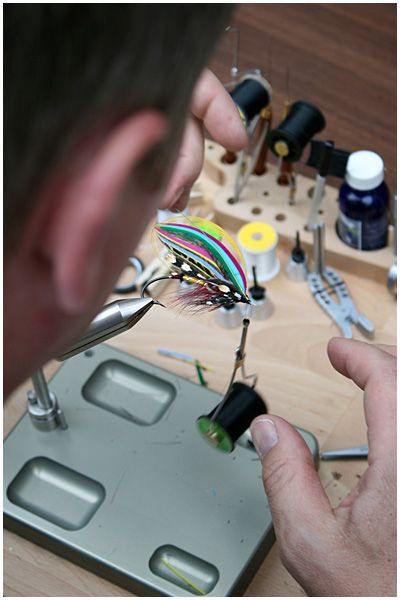 (Artwork)
(Good one)
(Beer? No Way!)
(Siggi Stümke)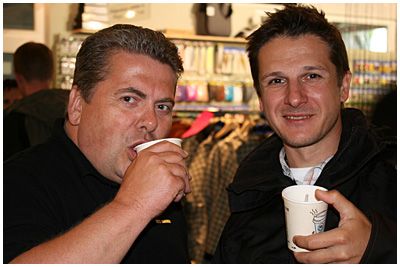 (Cheers guys)
(BBQ)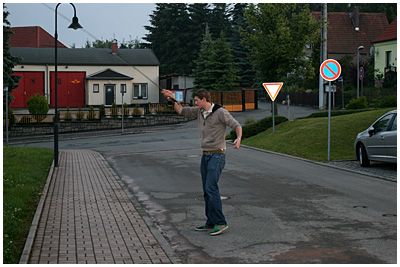 (Distance with 12#)
("This thing is crazy..." Me want!)
(Siggi´s gettin´ready)
(Fat Brooky)
(Youngster prevails)
(Tight Lines)
(Mulde)
(Congrats.)
(First one - triple O TXL)
(Da group)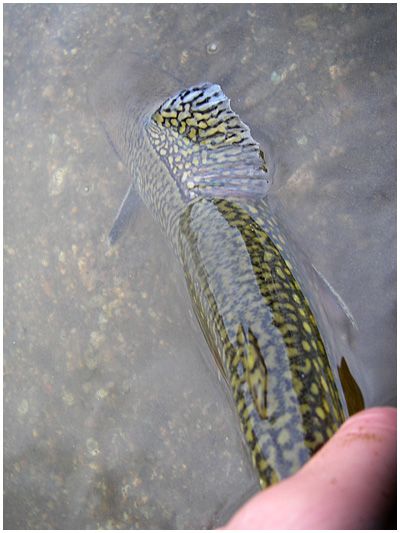 (Swim away baby)
( ;-) )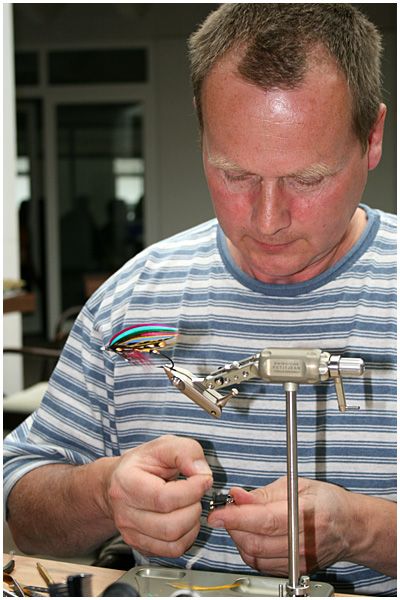 (Tying the artistic way)
(Tying the flyfishing way)
(...)