Helga å - The Dark Side of Pike Fishing (S.Sweden)
by
Stephan Dombaj
The tiny preypattern twiches along a shady lillipet-field. If anything is there, I´ll surely have it´s attention now - time to speed it up. Fast and steady retrieve with both hands: Strip, Strip, Strip...BANG! Nothing than pressure - the fish get automatically nailed via flyline. Attack and first run are a simultaneous action...

Helga å, a small river located in southern Sweden, offers a wide variety of gamefishes including rainbows, grayling and brownies - actually the reason why we came there, but the shorestructure reaveals the beastious origin of it´s inhabitants...so, while all others went successfully for trout, I was in search for real troutkillers...

Alex is fishing the beat for trouts. Apperantly no one there...TIME FOR PIKE BITCH!!!
First Cast and Bang...like it should be!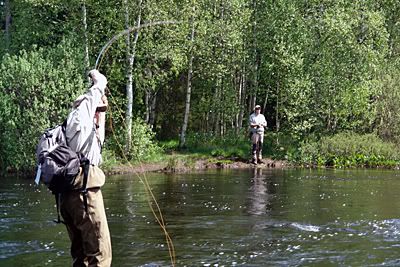 The fish has ripped of the slackline - riverpike kicks ass big time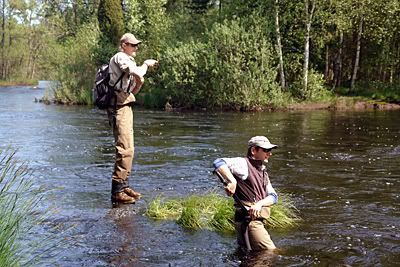 damnit...in the cover...
got that thing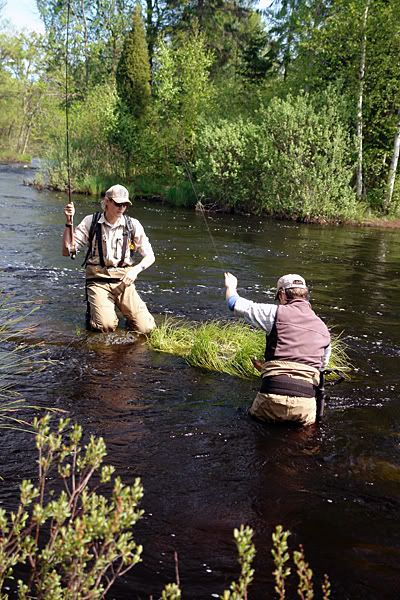 barbless hook easily removed
damnit, what a dark fish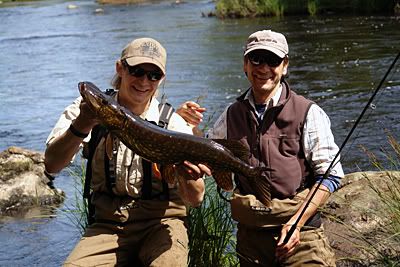 nice pike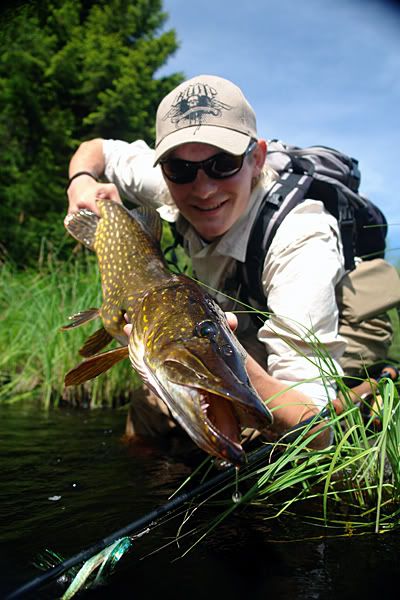 release...
see you soon brother...
Stoffi at Helga å
Alexander
Resting
Ebony-waters in southern Sweden