Rainprayers - The Calculated Defeat
by Stephan Dombaj
feat.: Henrik Larsson, Stefan & Alexander Haider
and Christian Maihold
Women, send your husbands salmon fishing. Where else can one see adults crawling around in dirt, suffering from insomnia, hungry, eating crap, unwashed and defeated (I could continue this list forever) If we boil it down, Salmon fishing is a torture. The sweetest one though, since the reward is one of the biggest one may archived in freshwaters. Are you ready for the run of your life?
(Salmon Bums)
4 Guys and one target: Migrating and spawning Salmonids – Sea trout and Salmon. The water conditions changed from lousy to perfect. But I don't want to tell you something about the theoretical chance or the things that could have been. This is a picture story about some hard facts... about my chance, about a fish that kick my butt and about another elevation of my addiction. About fishing 3 1/2 days from 6 to 24 o'clock or simply: About Salmon-bumming!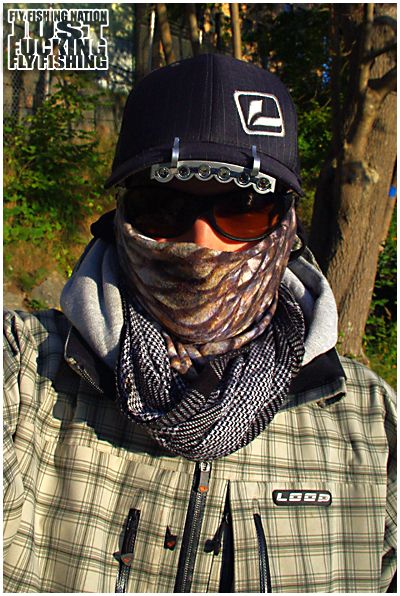 (Salmon Guerrilla)
Last Pool, Knaggalid, Mörrum River, South Sweden - 12th September 2009: One of the last pools before a hydro energy damn builds a barrier. A lot of moving fish close to the shoreline - what has to mean nothing. It's more an eye catcher that tells one: Fish is there... there, to give a damn fuck about your presentation or fly. That's the way it is. I was fed up fishing a heavy 9wt. rod – that's why I choose a 12ft. 6wt Göran Andersson Signature Series.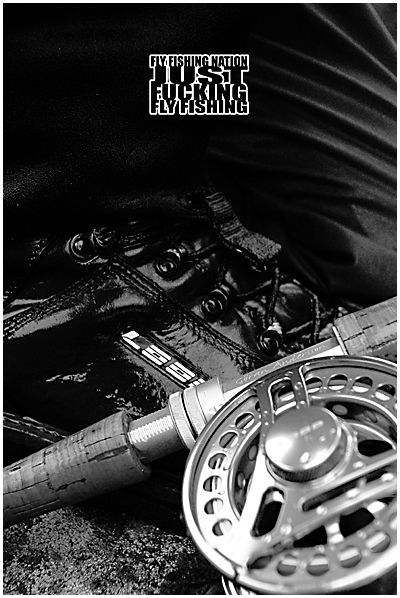 (6wt 12ft. GASS)
Equipment:
Göran Andersson Signature Series 6120
LOOP Evotec G4 5/7
OPTi Adapted 23gr. | 10 Meters (floating Belly, Sink III Tip)
14ft. LTS Sinking Leader with a 0,30mm tippet (Stroft)
Fly: Phatagorva, 3cm, tied on a copper tube
Size 10 Ken Sawada Treble Hook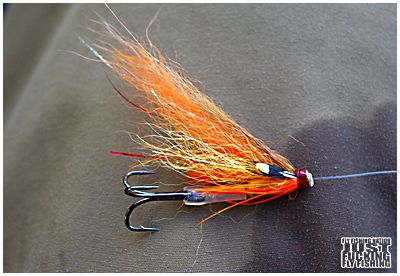 (Winning tube)
As we arrived we decided to split up. A perfect day - something was going to happen. I could feel it. The water just looked to good to be true. A bit stained - but not too much. The current was just perfect. I made my first cast - the tackle was just perfectly adjusted. Made to deliver the fly accurately across the whole run. Even the fly played very well, but I decided to cut all shinny and glittering flash parts away since it was very bright. A fish head and tailed right in front of me - about 15 meters away. Simple cast, a bit overloaded in order to get direct contact to the fly. Angel was just right and I started to strip my fingers off. After my second strip something happened, that I thought never to be possible after all. An attack... almost from upon. I lifted my rod from the surface and felt a lot of pressure as my line disappeared in a giant boil. "FISH ON!" - I scream to the others. Oh yeah, my chance and it felt damn good!
(Fish ON!!!)
(;-))
My one and only chance to be true and I knew it! Estimated weight - around 10kg. No time for fooling around... First in upstream direction right thru a Lilly pad field: Good Job - bad for me. As usual I started to strip off and take a decent swim...following the fish. Finally I managed to untangle the fly line. For fuck's sake, that fish knew how to get me. Still dripping wet I had to realize that this fish was searching for any form of obstacles or cover it could find, just to get rid of my fly.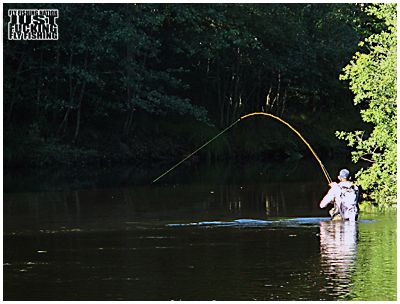 (Line´s cleared again)
(The fish turns around)
(...and runs it´s tails off)
Still a little bit wondering about that fish, it went instantly downstream - violently ripping off a decent amount of line! Crossing the bank by wading seemed quite impossible in that situation so I decided once again to take a swim. Well, I was trying to reach the shore while the fish ran it's tails off.
(Swim for the win?)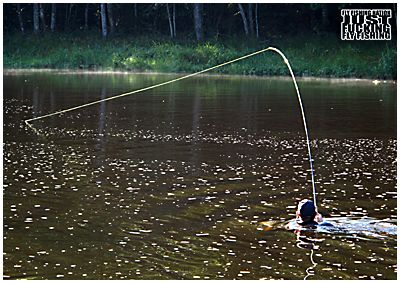 (Pt.II)
(Still swimming)
"I don't want to stress you, but that's a huge pig!" The only appropriate way to react on such a statement was a smile from one ear to another. Fish turned into more deep and calm water and I got some meters back. After a couple of minutes I had my line back and the fish was angrily fighting right in front of me on leader length but I couldn't see it either. Well, the only thing I saw from that fish was a scheme with in the boil when it took the fly. Just a few more pumps and I would hold it up, my autumnal Shangri-La, a big fat brown male monster salmon on a 6weight. I guess that this thought must have scared the fish so much that it simply kicked my butt by ripping off 30 Meters of line in direction of another massive lily pad field close to the other shore. As I increased the pressure to the max it turned upstream once again and I my line was about to burst
(Running downstream)
(Upside down)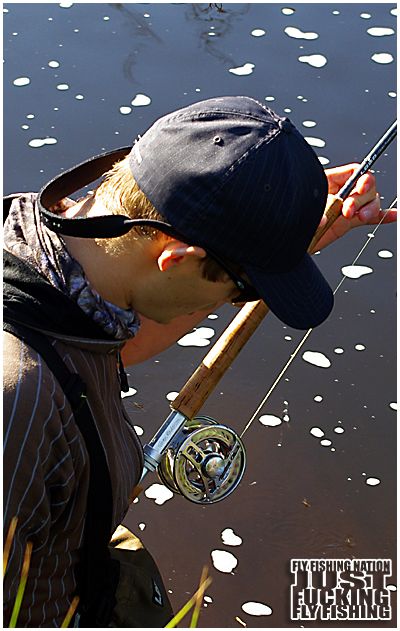 (Still running)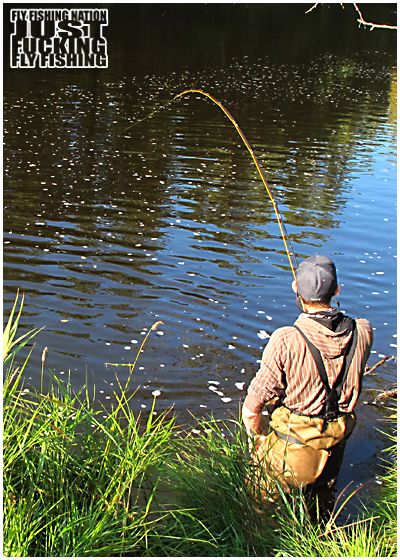 (My chance... almost there)
(Upstream again!!!)
The thought of decreasing the pressure in order to get it standing still came a second too late - a backbone cracking bump in the line was the inconvenient signal that this fight was over. 15minutes for one second of defeat. That salmon was better than me - I didn't deserve to beat the king. That fight was lost - but the war is not yet won.
Some Mörrum Pictures:
(Sierra Gorva Tube)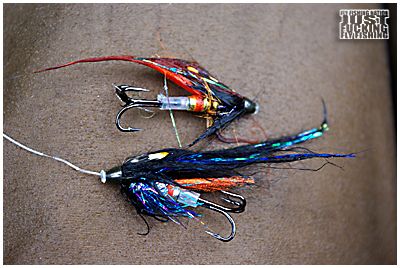 (Sierra Gorva and Mikkeli Blue)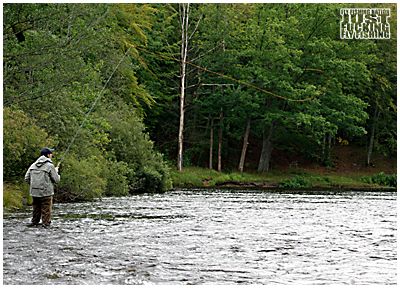 (6wt performance)
(Dreamsection)
(Spey-Dude)
(Rainprayers)
(Epic DH Test)
(Alex is ready to blast the next cast)
(Just a little bit too amibitious)
(Epic Prototype)
(Hiding: Salmon Stalking)
(Low-Water-Stripping)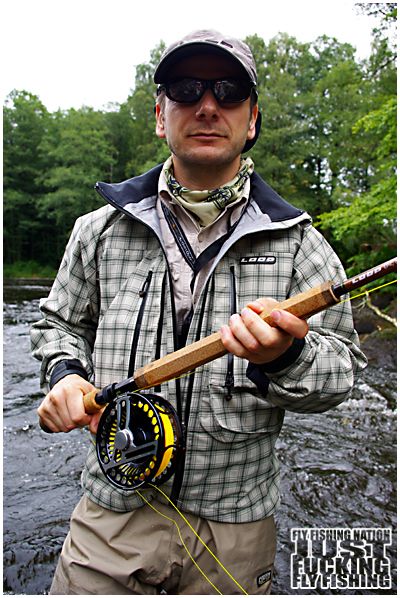 (Epic Pt.I)
(Epic Pt.II)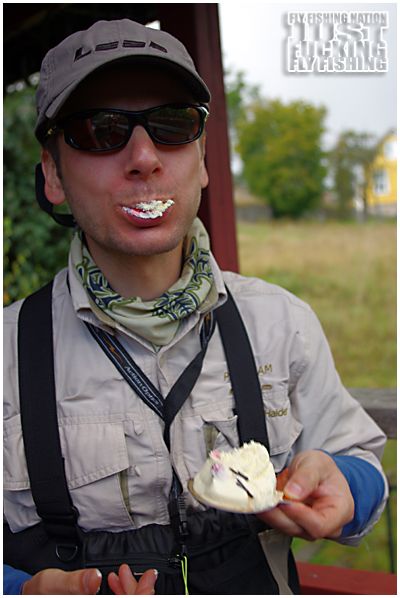 (Epic?)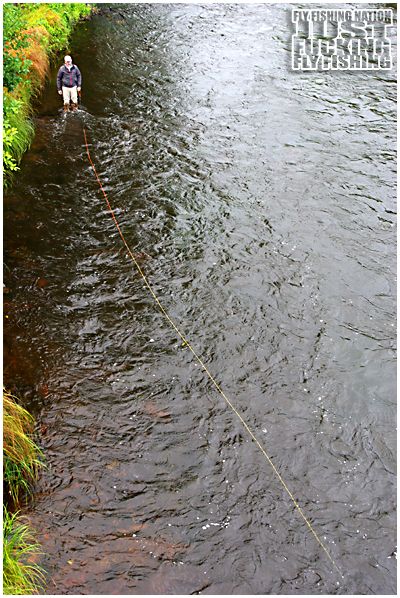 (At 17)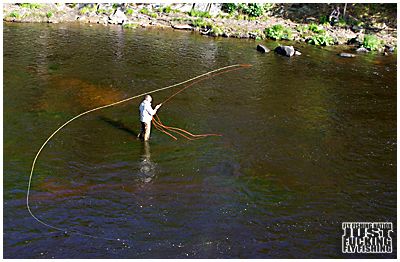 (Kiss´n Go: LTS x1)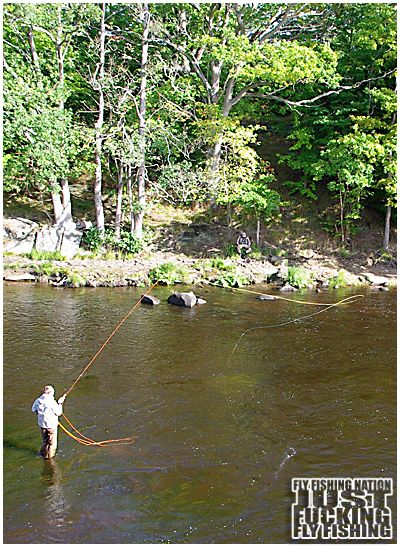 (Building the Loop: High Stop)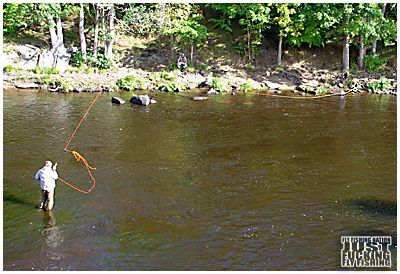 (Blast the Cast)
(Seatrout Killer?)
(Get equipped)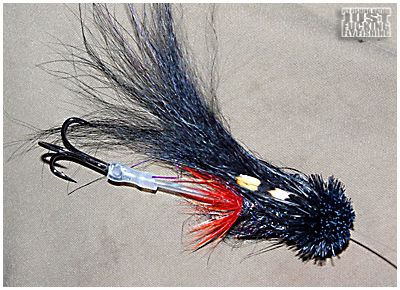 (At 23:44 o'clock)
(Checking knots at 4)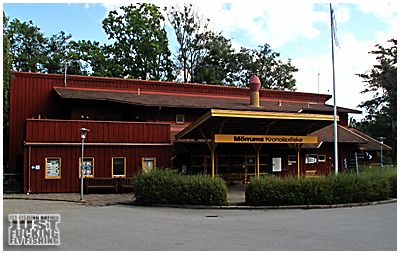 (The headquater)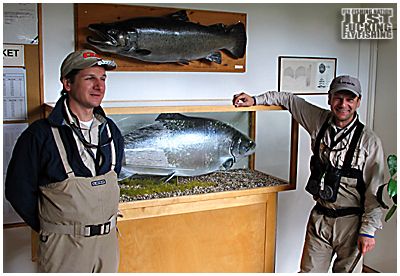 (Granny PIG)
(Massive)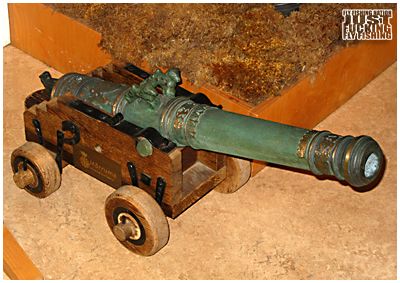 (Boner)
(Oldschool)
(Pool 5)
(Fast retrieve for the win)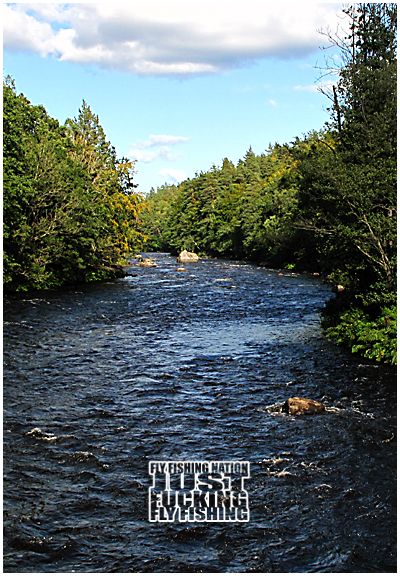 (Vittskövle)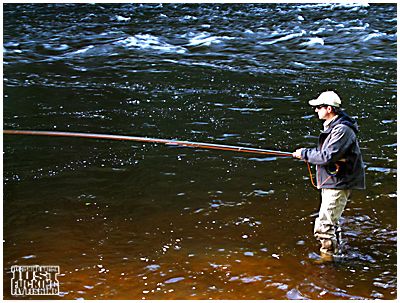 (Lower beat of Vittskövle)
(Local kicks ass)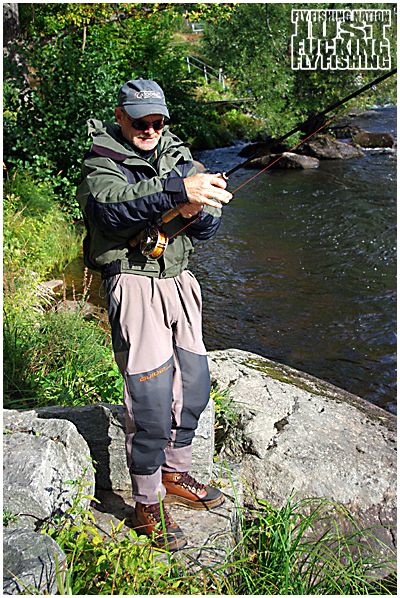 (Fighting a hybrid)
(Reel screaming)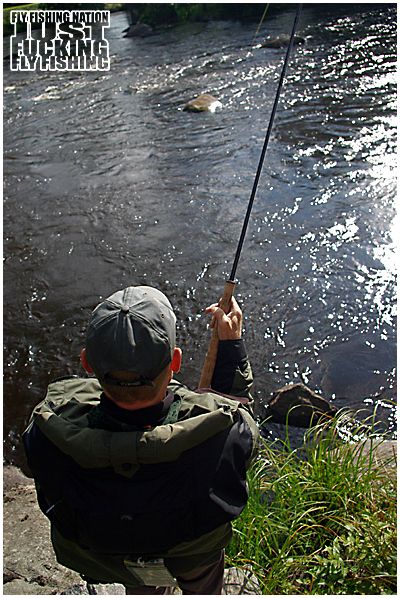 (Yeah)
(A Hybrid - Tight Lines)
(Release)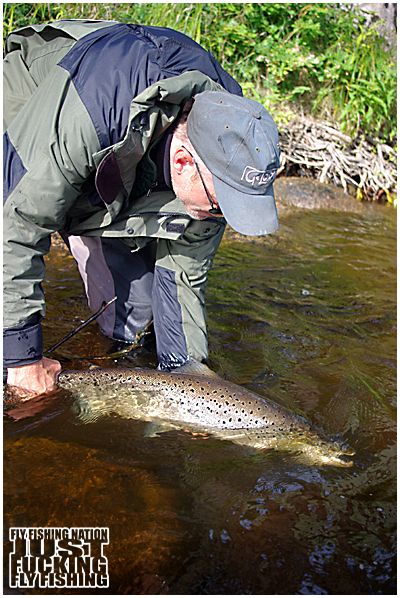 (To fight another day)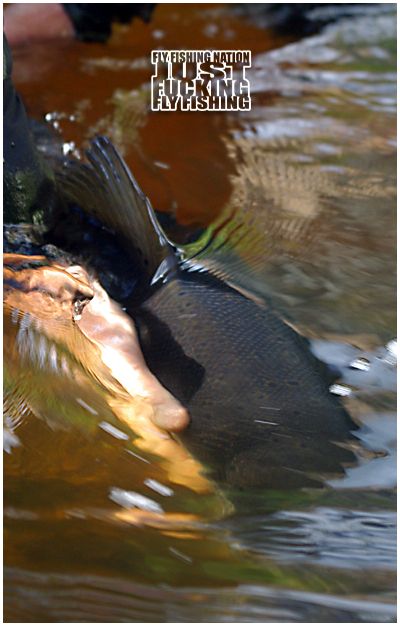 (Good bye)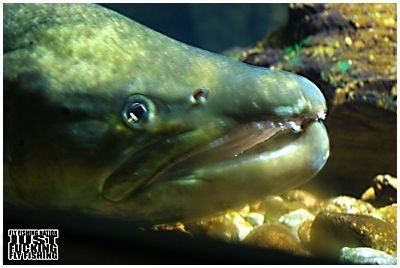 (Male Seatrout UW)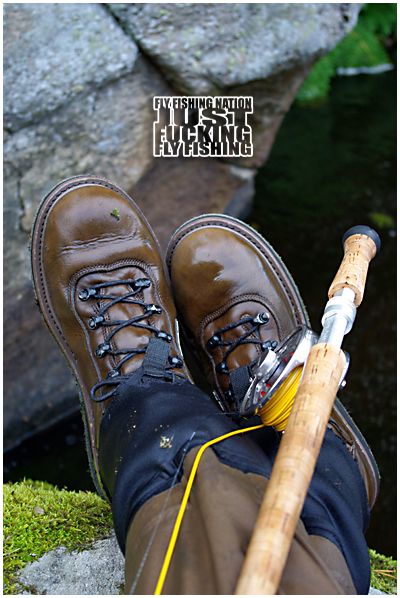 (Salmonfishing)