To Fish Or Not To Fish, That Is The Question - Ahr River (Germany)
by
Stephan Dombaj
feat.: Paulo Hoffmann
It is quater past 4 o´clock AM, you´re close to the river and you can´t wait to see it the first time this morning. Your Imagination takes over and paints the biggest and sweetest soft dorsal fins ever... your imagination is a bitch that covers the reality! The river is high and brown - and I really mean it like this! A harsh thunderstorm ruined your pictures of rising brownies and slightly moving graylings in the current. To fish or not to fish, that is the question...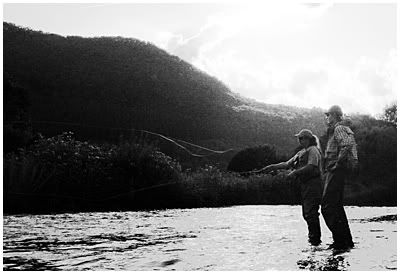 (Underhand Instruction - Ahr River)
Of course we took the chance and for valid reasons it´s always worth it. High and brownish water is just the right excuse for tubes, streamers and of course, for big fat tracking dries. The elevated waterlevel is forcing our targets to search for obstacles that break the harsh current - what minimizes the numbers of hidingspots dramatically. Finally it´s way easier for us to find fish. The only problem is the brownish tinch - we had to deal with coffee-like conditions and constantly attending thunderstorms. Damnit, I mean this is some serious bullshit, the only thing you can do, is using the biggest and meanest black streamers you can find.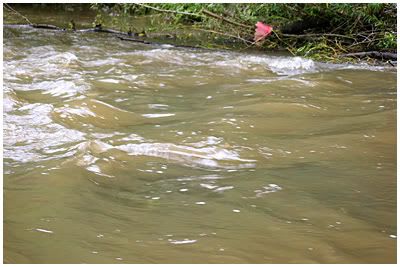 (Want some coffee?)
Regardless of the bad conditions we got some fine fishes and my first cast brought the biggest fish of the day - a descent 53cm (20,89 Inch) browntrout that fought like a bull on the tiny 3wt. I nailed that fish on a tracking hopperfly...


(Sweet Brownie nailed a tracking hopper)
Now check out the following footages of that day below: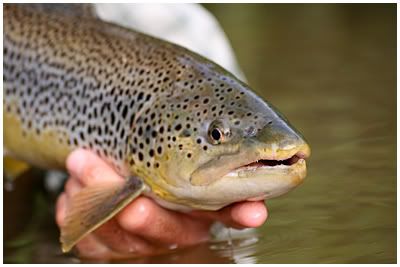 (A Brute...)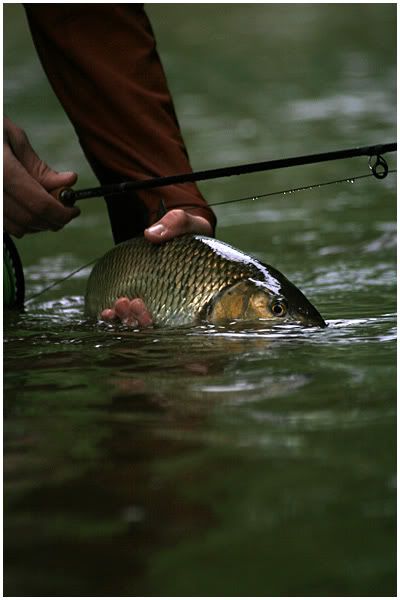 (Chub)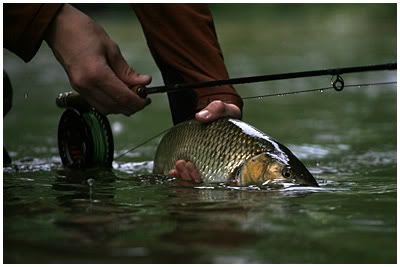 (Chub Pt.II)
(Temptation beginns with a L)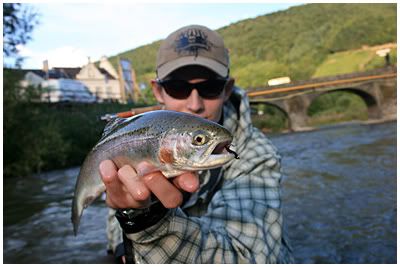 (Bow on a big nymph on a 3weight)
(It´s raining again)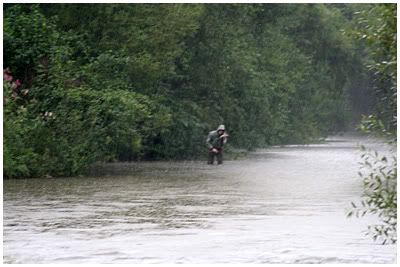 (Serious Rain - water get´s browner than brown)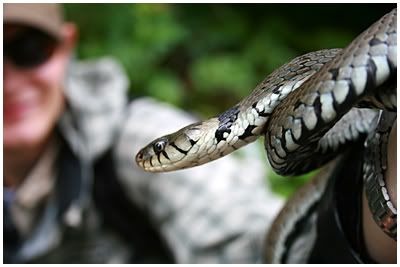 (Hey Baby!!!)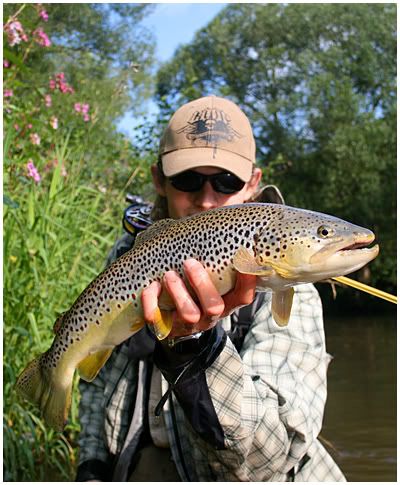 (One more time... perfect size for a 3wt.)
(Cormoran-Fastfood)
(Bow on Nymph)
(Elevated brownish Ahr river)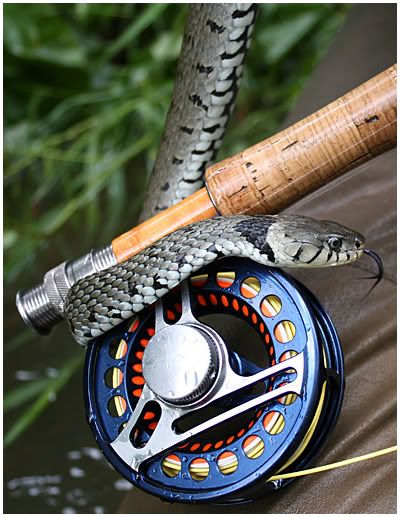 (LOOP endorsed snake)
(Distant Chub)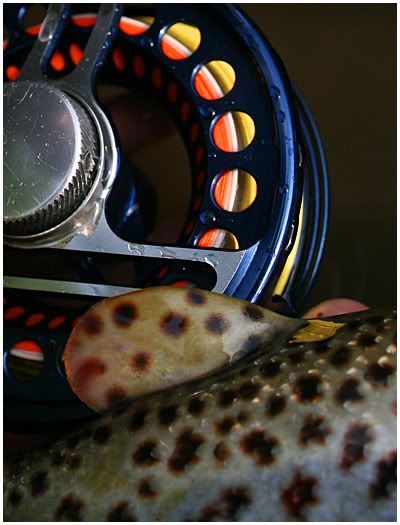 (soft dorsal fin)
(Chub Detail - without flashlight)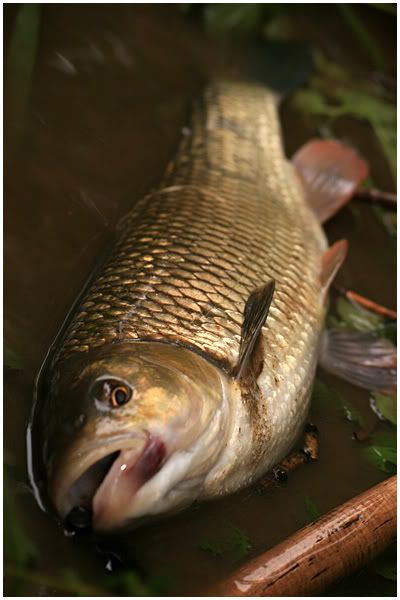 (With flashlight)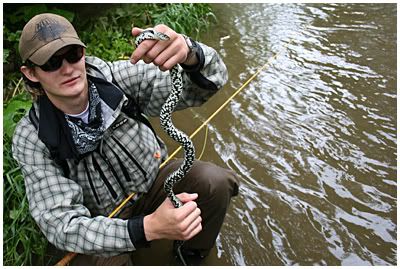 (Big Snake)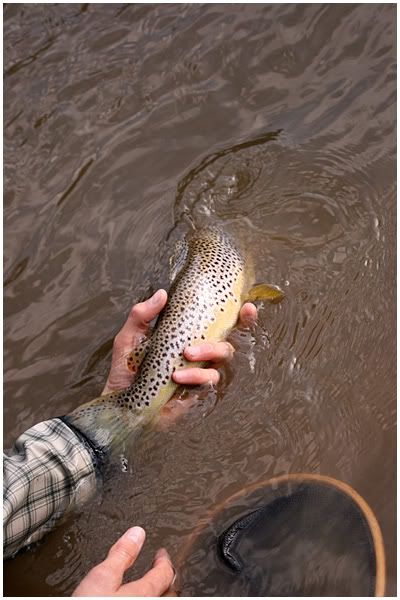 (Release)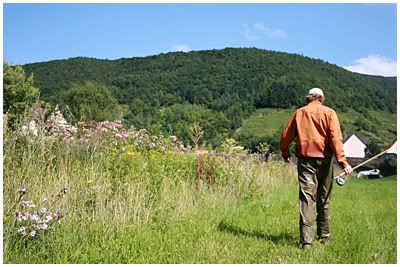 (Sunshine inbetween)

(Portrait)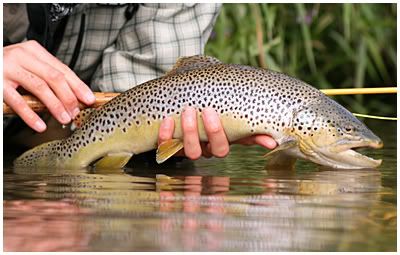 (fatty)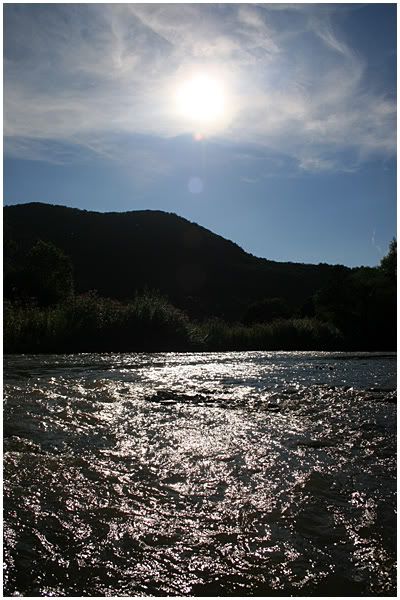 (strange...)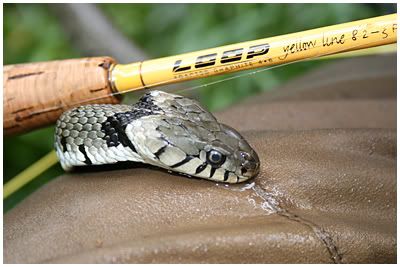 (Loop endorsed Snake)

(Mr. Brown´s evil face)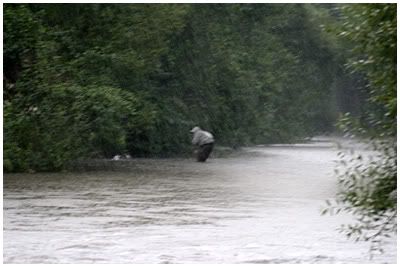 (Begging for rain? Little brownie on streamer)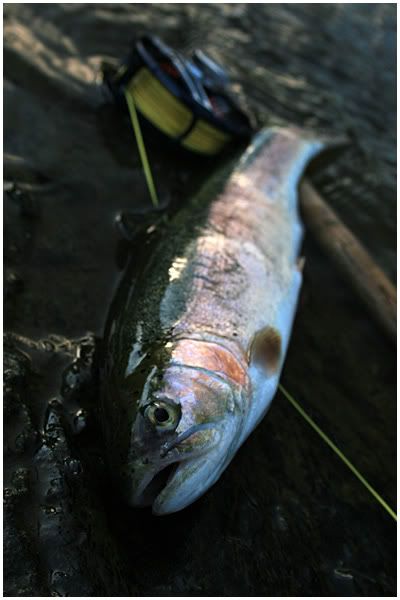 (Little rainy on a tiny nymph)