Tubefly Special
by
Kristján
"Magic-hands" Ævar Gunnarsson
and Stephan Dombaj
Kristján Ævar Gunnarsson, icelandic guide, flytier and instructor, shares his top Seatrout/Salmonflies with us. Considering that the following patterns were made to fish some of the best rivers, lakes ans streams on the globe - the icelandic waters, it was Gin-clear that I had to get my hands on them. Now, a few weeks later, these flies found their way across europe back to me. I fished them from Germany via Austria down to the Slovenian/Croatian Border and back. Here and there I gave some away with the hind to take care of these flies that were made in a land were trouts and salmon are still spawning in rich numbers. Long Story Short: Kristján Ævar Gunnarsson Flies.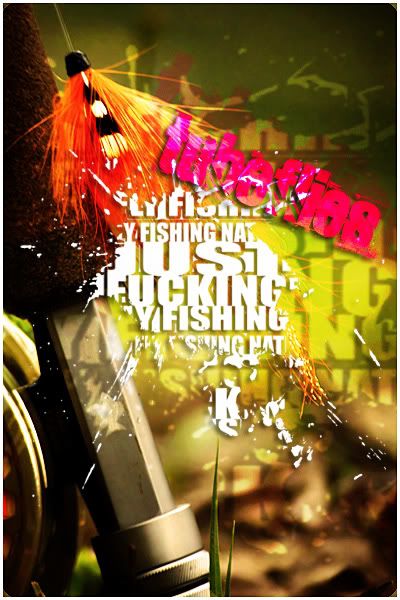 In a time were nearly all more or less known pattern are available as factory-bitches, it is good to see that some people still give a shit about what tangles at the end of their leader. This handmade dedication is something you can see... in every detail of these following pattern and aswell in the water...where these flies belong to.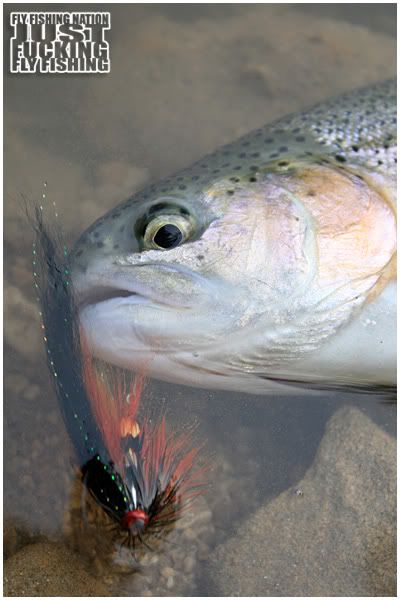 (Slovenian Bow on a KÆG-Tube)

So,
Kristj
án, here´s a passage for you: Your patterns were an enrichment of Loop´s Expo Gallerie, the feedback was overwhelming. Your Tubes caused a massive crowed when I fished some Pools in Sava Bohjinka River where some "uncatchable" Brutes slammed on flies. A guy from croatia described it quite appropriate: "Good for us, bad for the fish!" Just some short tags. Thanks a lot for your time, for these pattern and for the good time I had with them on the riverside.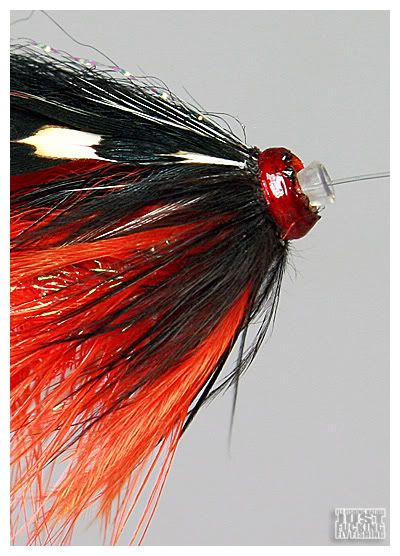 (Detail shot - perfect materials meet skills)
ICELAND´S SEATROUT COLLECTION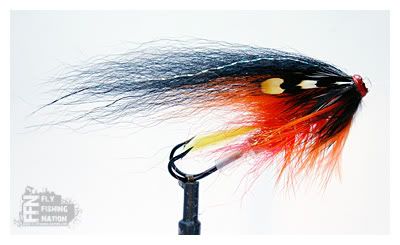 (Teasing Templedog -
KÆG-Tube No.1)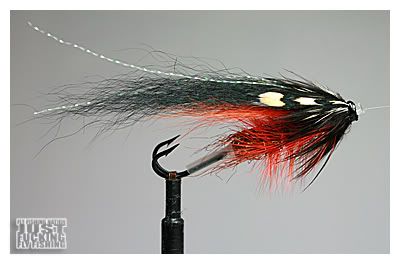 (Slim Dog -
KÆG-Tube No.2)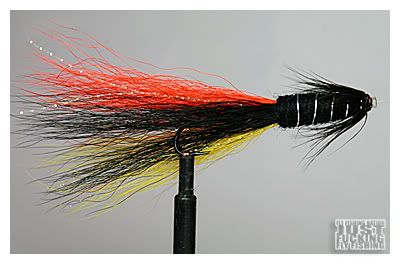 (German snaelda -
KÆG-Tube No.3)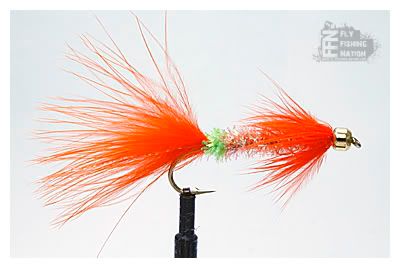 (Red Tungsten Damsel -
KÆG-Fly No.1)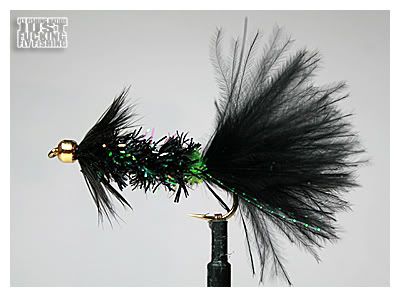 (Indicator Bugger -
KÆG-Fly No.2)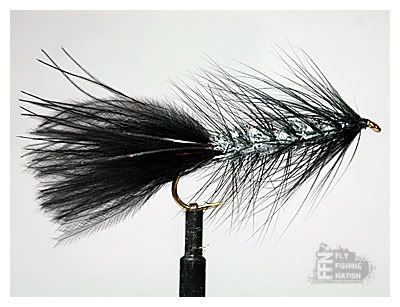 (Silver Flash Woolly Bugger -
KÆG-Fly No.3)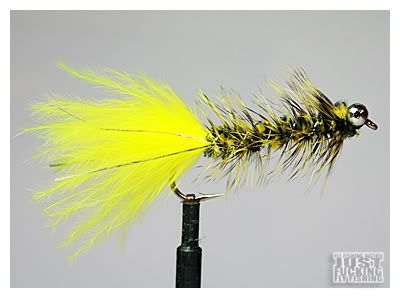 (The Neon -
KÆG-Fly No.4)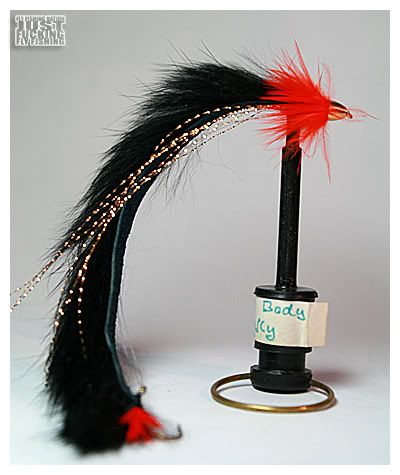 (Stringleech
- KÆG-Fly No.5
)
Never underestimate Tubes!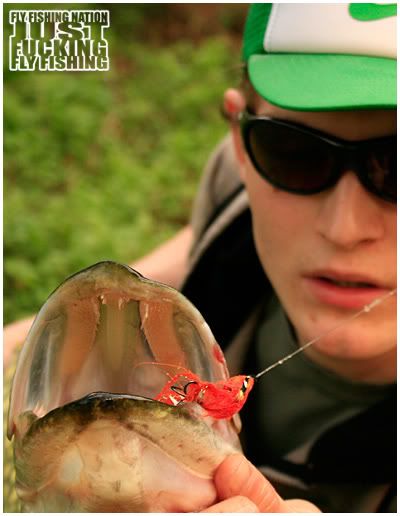 (Pike on a Orange Dog)